When you think of a Filipino home, you might imagine a traditional dwelling with natural materials like wood, rattan, and capiz, or perhaps an ancestral home that represents your family's roots and has hosted many shared memories. However, for Filipinos, a home is more than just a physical structure. It's a special place that reflects our culture, tradition, and values, where we grow and spend time with our loved ones by sharing meals, celebrating milestones, and creating happy memories. It's a comforting and secure place that cannot be found anywhere else.
As our homes increasingly serve as a hub for our daily activities, there is a growing need to design spaces that are not just practical but also promote a sense of togetherness and overall wellness. Whether you're into a rustic, modern minimalist, or industrial look, it is important to invest in essential household items that will complete the home that is distinctly yours. Uratex Monoblock, a leading brand of high-quality, stylish, and durable plastic furniture, knows that a home should be conducive to sharing special moments on top of having a well-designed functional space that complements your lifestyle. In line with its thrust to provide the best quality products and value-for-money household items, the company offers a range of plastic home furnishing items that will surely accompany you through various family activities and elevate your home where you really feel truly at home. 
Level Up Your Outdoor Salo-salo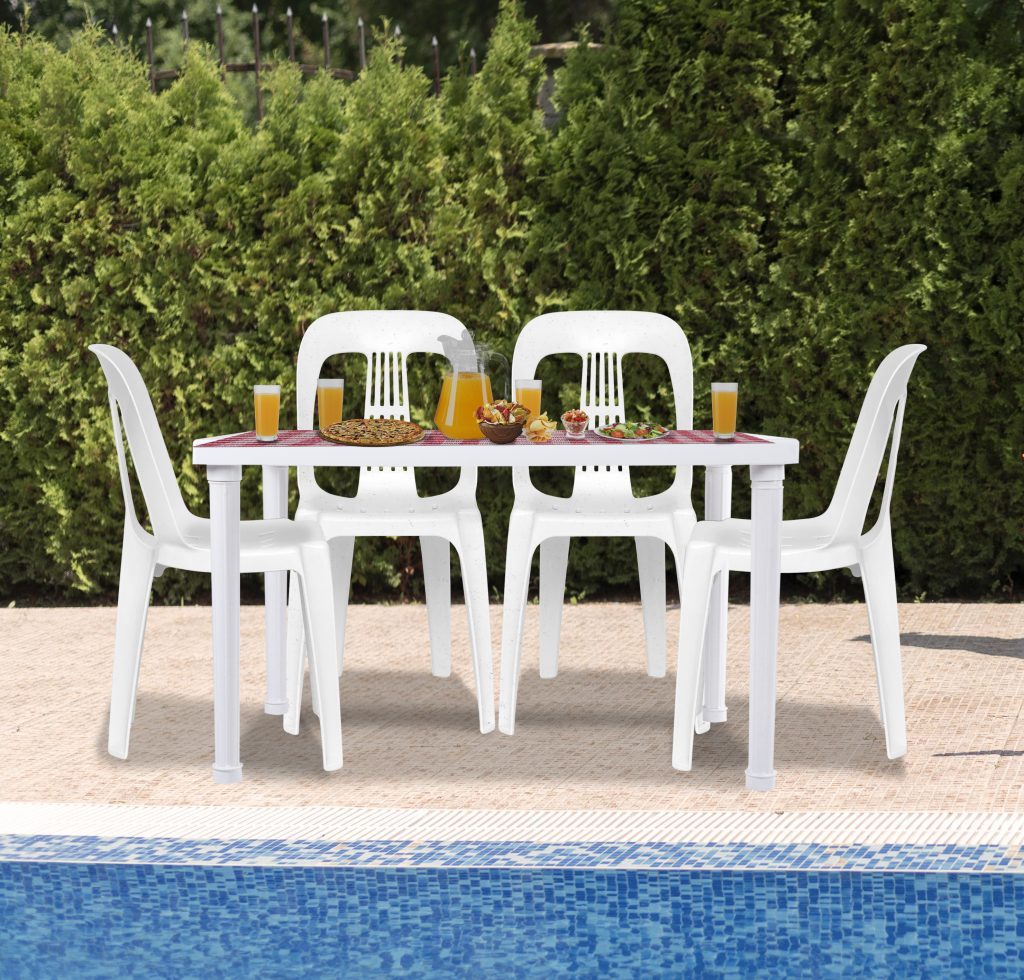 Salo-salo is the heart of Filipino gatherings where we gather and share meaningful conversations over tasty meals. Whether you have a small or big family, Uratex Monoblock has a collection of tables and chairs that you can choose from – be it a simple get-together or hosting a special occasion like birthdays and parties. The 4301 Weston Rectangular Table, for instance, is designed to be both functional and stylish – perfect for any type of outdoor dining activity. Available in marble mint green and marble beige, this table can accommodate four to six people and can be easily assembled due to its detachable brackets. To complement this table, you can pick from the Uratex Monoblock 2201 Casablanca armchair which offers a broader seating space with a back and armrest, or the aesthetic Sofie Chair with an all-new back design for added airflow.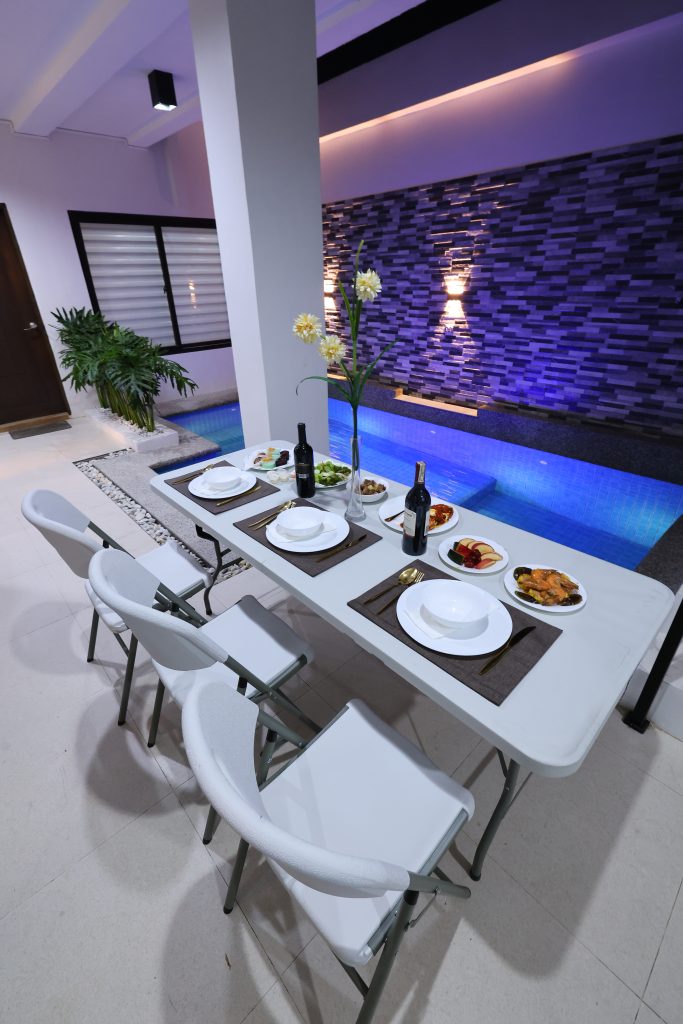 If you're the type who regularly spruce up your outdoor dining space, the Anne Folding Chair and Louis Folding Table will then fit your needs as these premium-looking outdoor furniture are proven sturdy and portable so you can easily move them around to match your space and style.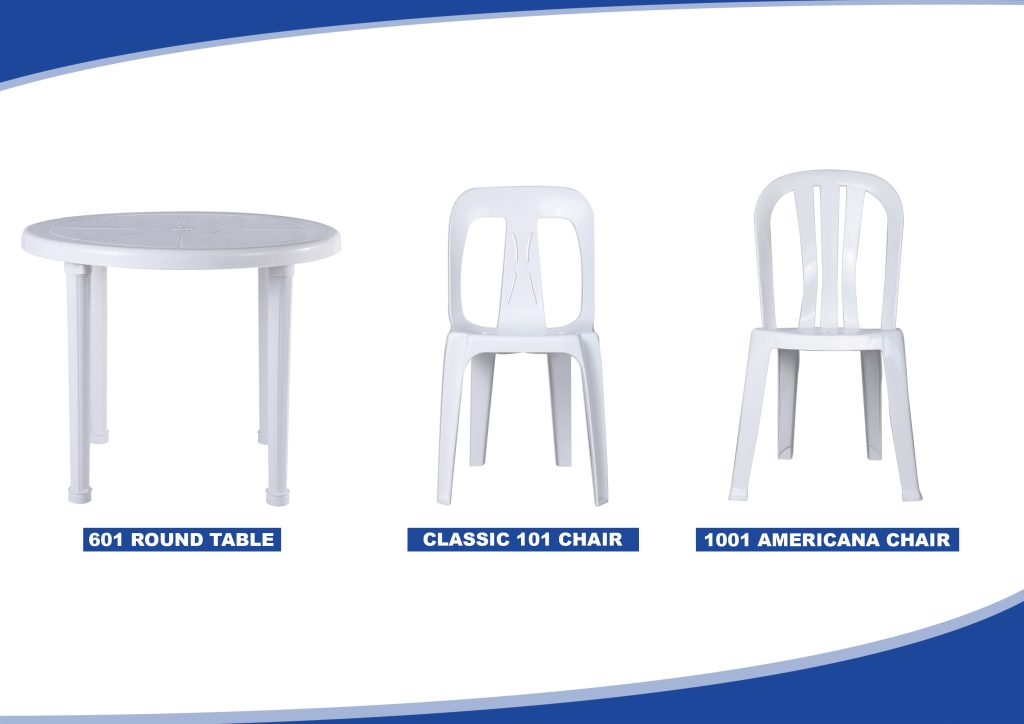 The Uratex Monoblock 601 Round Table, on the other hand, is good for small groups. Versatile, durable, and easy to assemble, you can take this table with you for your outdoor escapades and host an intimate lunch or dinner at your favorite spot. You can even put up an umbrella that you can easily attach to the table for a more fun summer look!  Match your 601 Round Table with the best-seller Classic 101 Chair or the minimalist 1001 Americana Chair.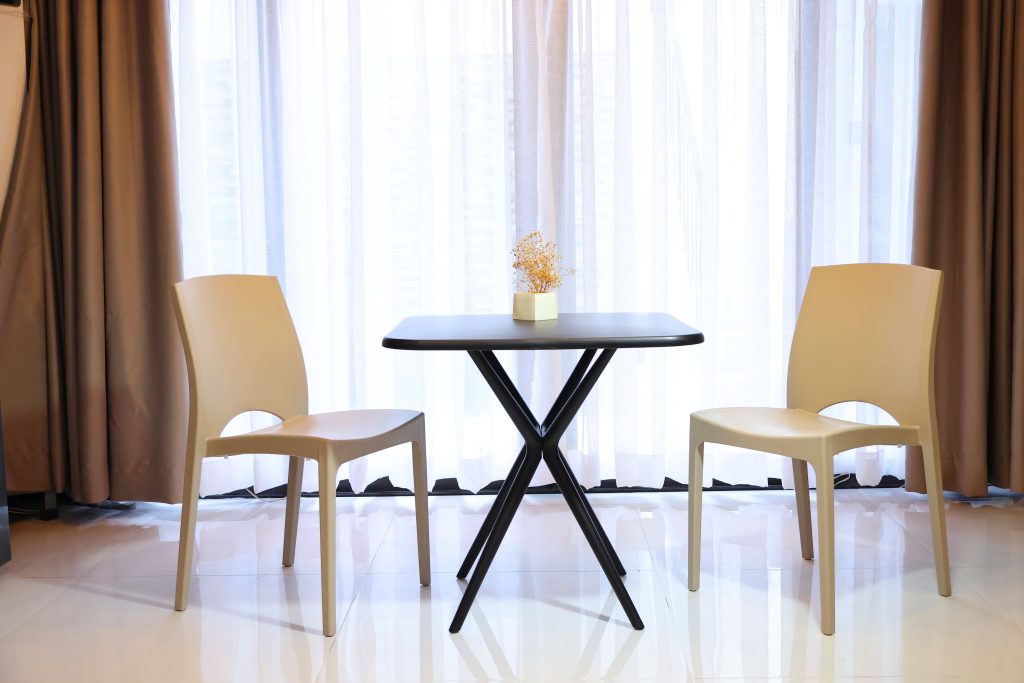 If you are looking for a table with a more elegant touch, the Alba Table is a good match. This contemporary designed table comes with soft edges, a matte finish, detachable legs with anti-slip foot pads plus it is UV protected – making it suitable for long outdoor gatherings. The colors you can choose from are black, brown, red and white.  To complement your Alba table, you can get the Brooklyn Chair which has a modern, minimalist, and elegant design built with an armrest for added comfort and support.
Play, dine, and have fun indoors!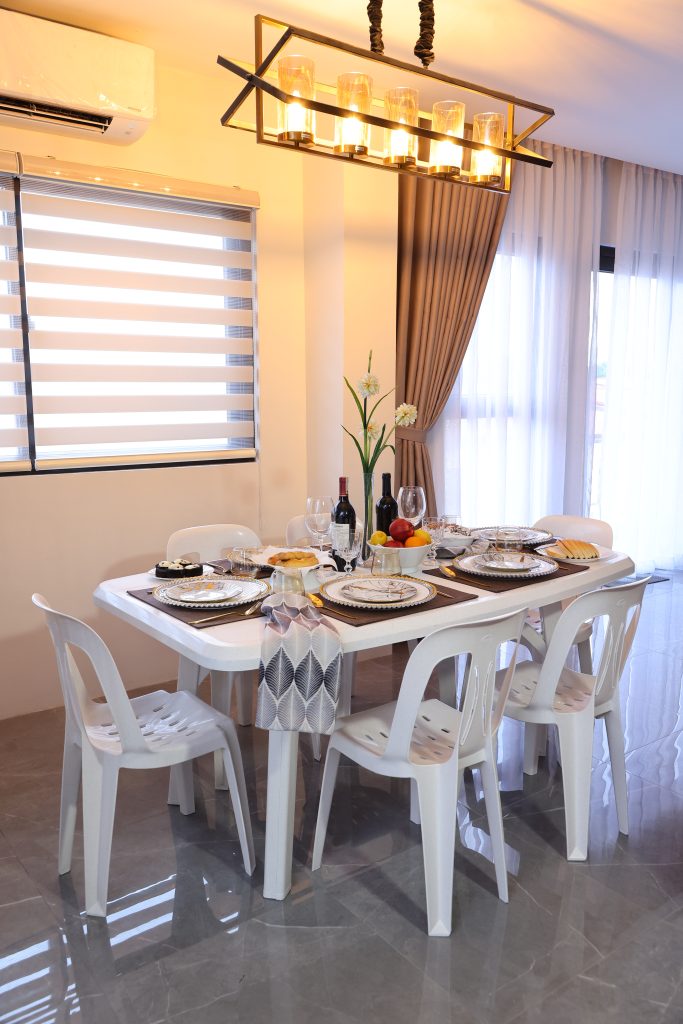 Thinking of playing board games or your classic favorite card games? The 1801 Oval Table is just right for an enjoyable game time inside your home. This durable table can seat up to six people and has enough space to also carry your yummy snacks and drinks to keep you entertained. It has detachable legs and comes with a glossy finish that will make it easy for you to clean up after a fun messy day! Pair this table with the Uratex Monoblock stool to maximize your space or the Olympia chair that has a stable back design and base.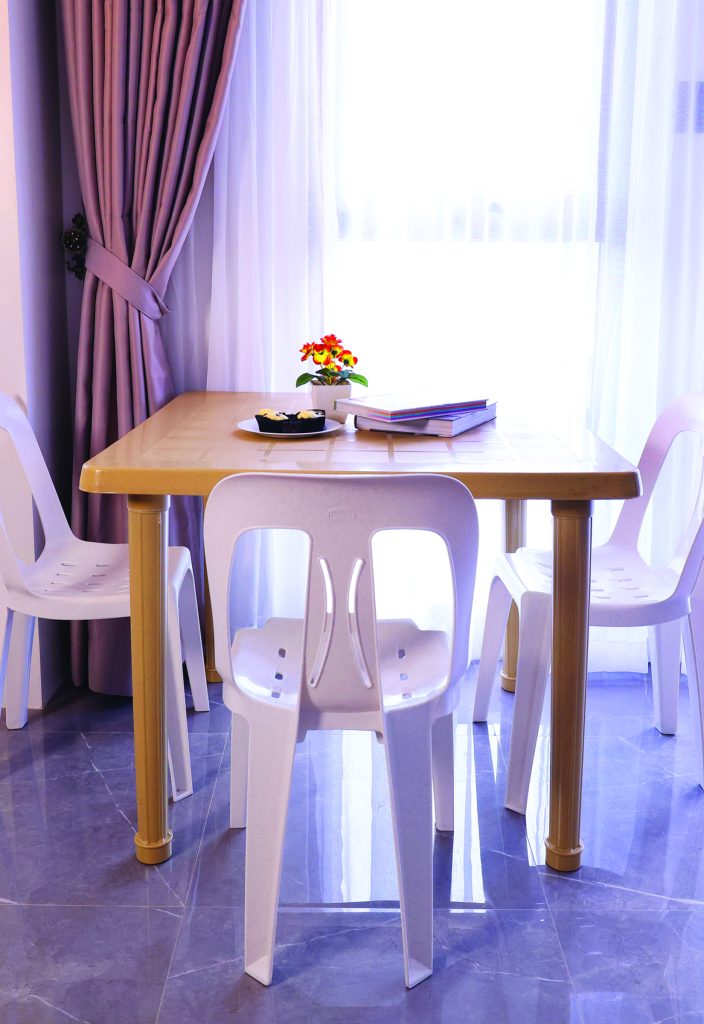 The 1201 Square Table and 2401 Square Table are also good choices that are designed to match modern living spaces or if you prefer contemporary style interiors. Made from high-quality materials, these tables are durable and lightweight – making them easy to move around and use in different settings.
Organize and declutter Our bedroom is a personal space to rest, relax, and zone out from all the busyness of our everyday lives. This is also where we get to spend quality time with our family to bond and connect. One of the things that can be enjoyable to do in the bedroom is organizing and decluttering as a family – making it a less daunting task than how it usually feels.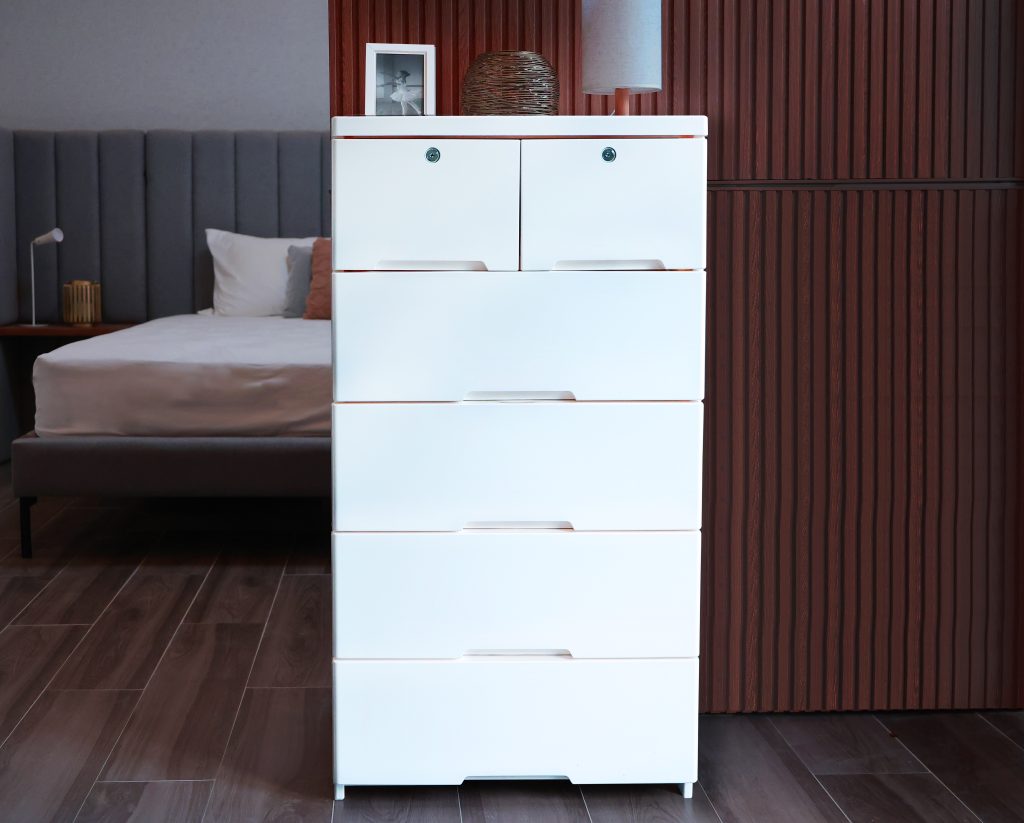 Uratex Monoblock has a variety of drawers and storage solutions that make organizing personal items a breeze. The Lock-It Drawer comes in 4-layers and 5-layers and is a stylish addition to your bedroom – keeping your space clutter-free and well-organized. This practical storage solution is designed to maximize your space so you can properly store your items. It features a conventional structure with regular drawer boxes and is further enhanced with two small top drawers that come with locks and keys for additional security to keep your most personal items. The Store-It Drawer is another versatile and durable storage solution that can be used to organize a wide range of items, from clothes and other personal items such as your office supplies and gadgets. Its sleek and modern design along with its multi-purpose function feature will make it easier for you to fix and categorize efficiently.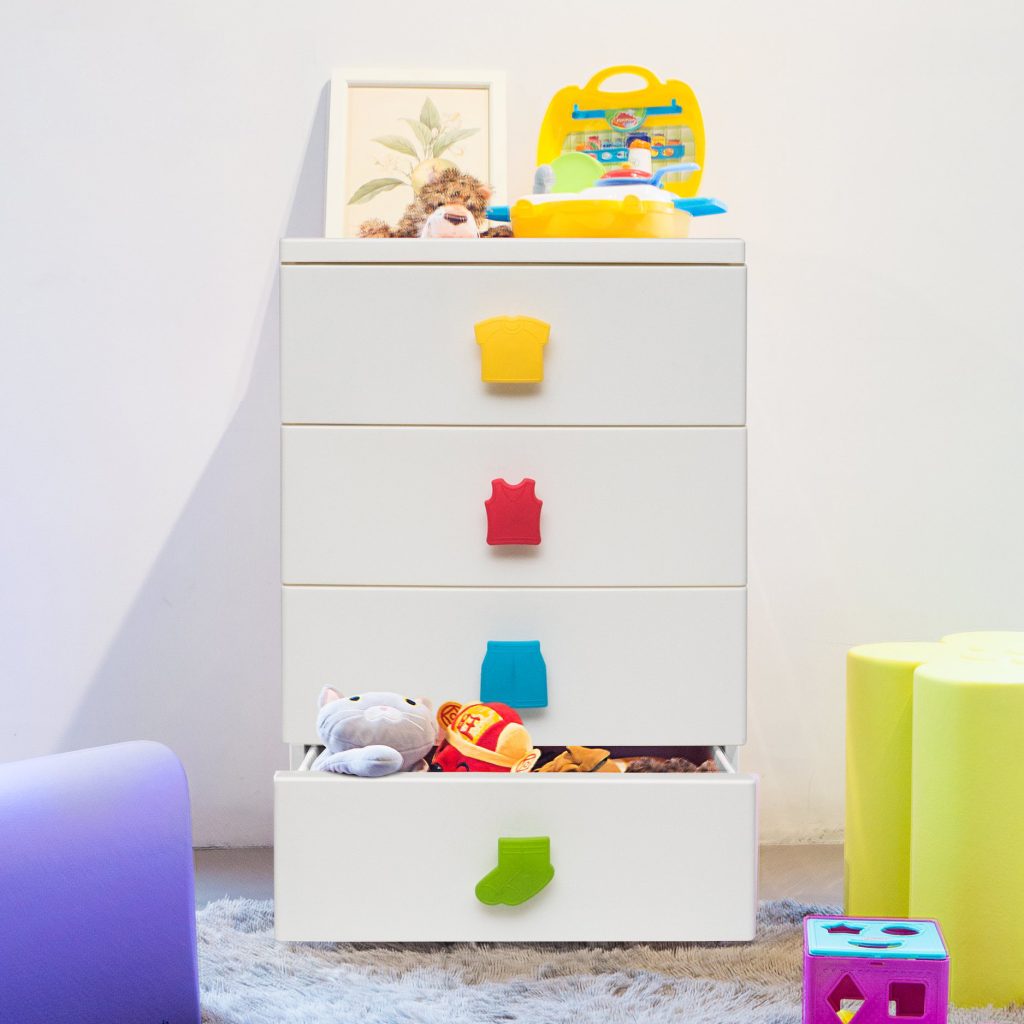 Bond with your kids and enjoy redesigning and decluttering with the Spot-It and Sort-It Drawers. The translucent multi-purpose Spot-It drawer is incredibly practical, with ample storage space and customizable compartments to keep all your child's toys, books, and clothes neatly organized. Apart from black and white, you can also get a blue or pink colored drawer to make the mood more vibrant and fun! The Sort-It Drawer is just what you need if you are eyeing something that's both practical and playful for your child's bedroom as it comes with cute colorful handles and a smooth gliding mechanism that makes it so easy for kids to access their things and put them away again.
Transform your house into a homey, comfortable space that every member of your family would love to make lasting memories. Check out your next best plastic home furniture on the Uratex website at https://uratex.com.ph/.
To learn more about Uratex Monoblock and its products, visit uratex.com.ph/collections/monoblocks. You may also follow /uratexmonoblockchairs on Facebook, and @uratexmonoblock on Instagram for updates and upcoming promos.
About Uratex Monoblock
Established in 1993, Uratex Monoblock is a brand of high-quality, stylish, and durable – made from strong solid plastic – plastic furniture that is widely used in homes, offices, restaurants, and other establishments and institutions. For three decades, Uratex Monoblock has assured its customers of the durability and quality of its products through accreditations and recognitions by the national government and other local and international organizations.