Right after Sinulog in Cebu City, my family and I had the chance to visit one of the famous resorts on Mactan Island. Upon searching for resorts that offer Day Use, we found Plantation Bay Resort and Spa more interesting. I remember I read online about the need for reservations, also, it was stated on their Facebook page that pre-payment is needed. We planned to visit that same day, so we only called if we can go there without a prior reservation and thankfully, we were told we can just walk in.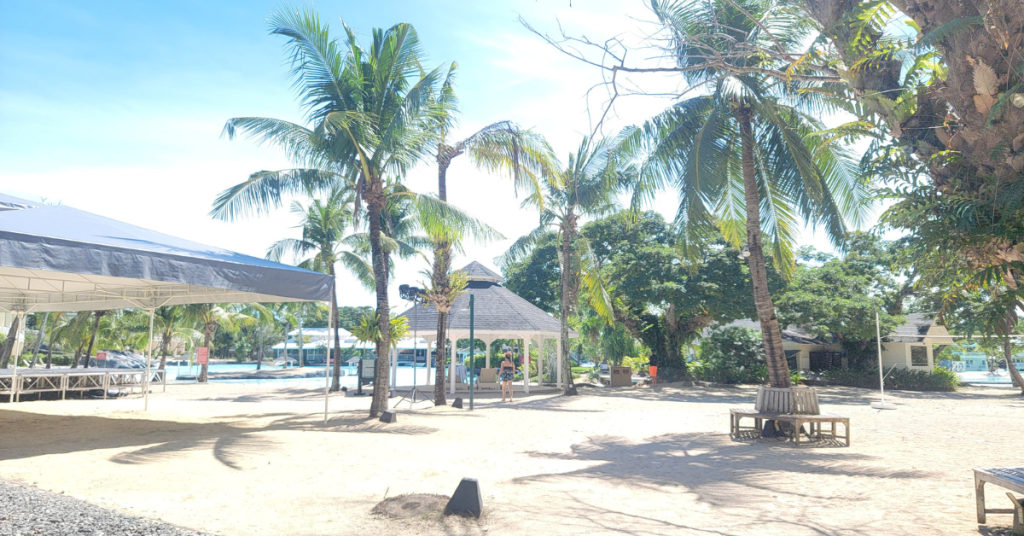 Upon checking in, we were given a map of the resort and introduced to us where the water activities are, and asked to choose from their menu for our lunch. After settling in, we went directly to an area near the lagoon to put in our bags so we can start enjoying the resort's amenities.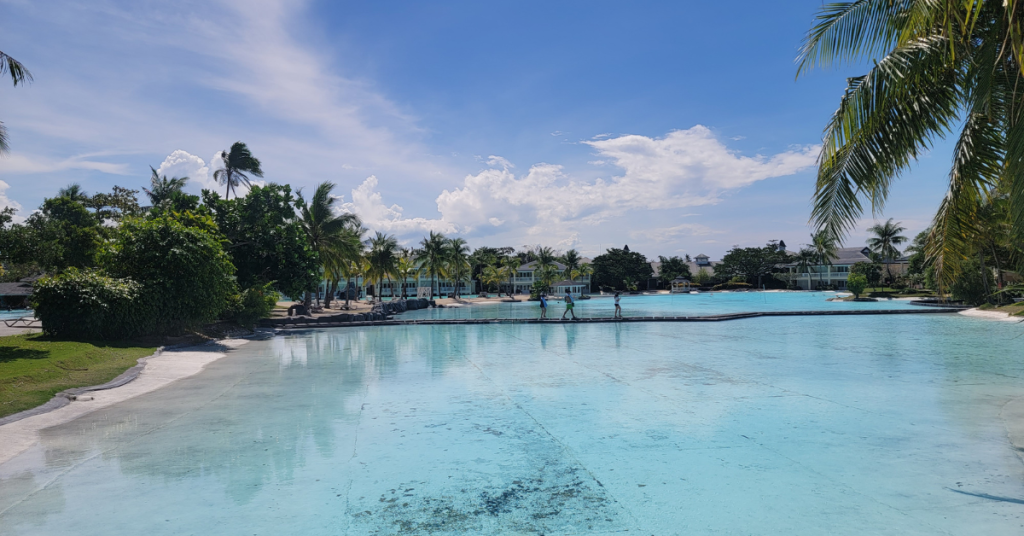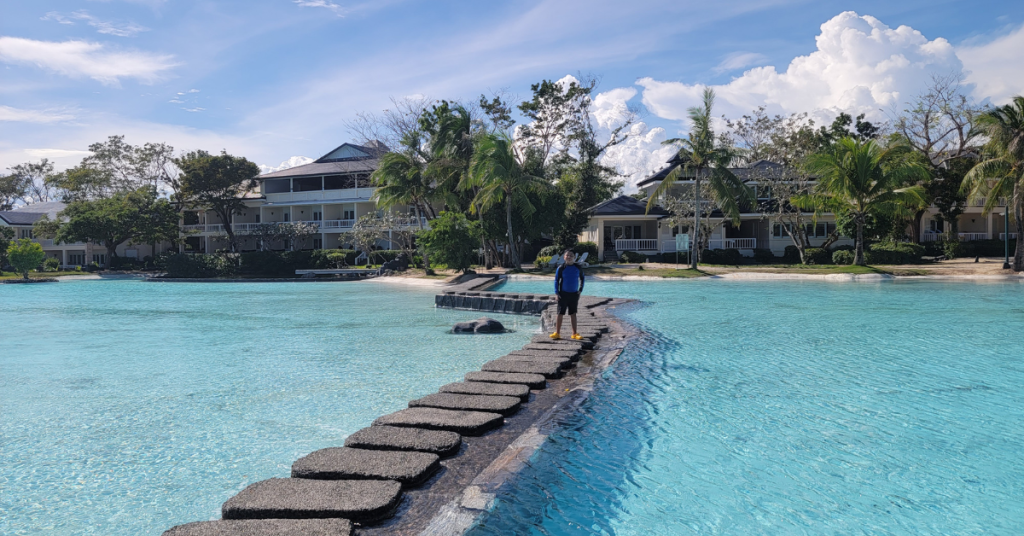 Since we arrived at around 10 o'clock in the morning, we opted to spend time at one of the freshwater swimming pools until lunchtime. After an hour or so at the pool, we went straight to Kilimanjaro Kafé for our lunch. While waiting for the food to be served, we also looked around and planned where to go and what to do next.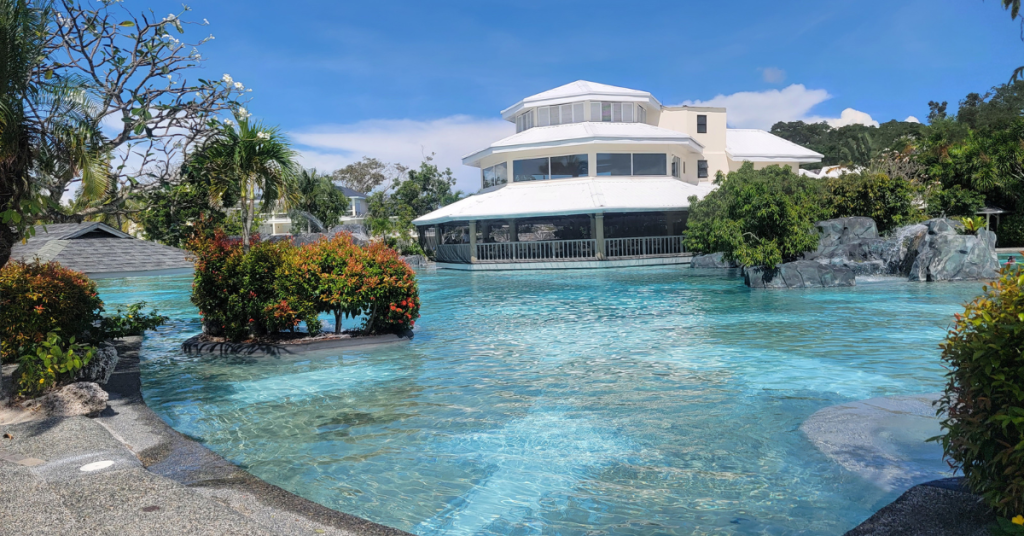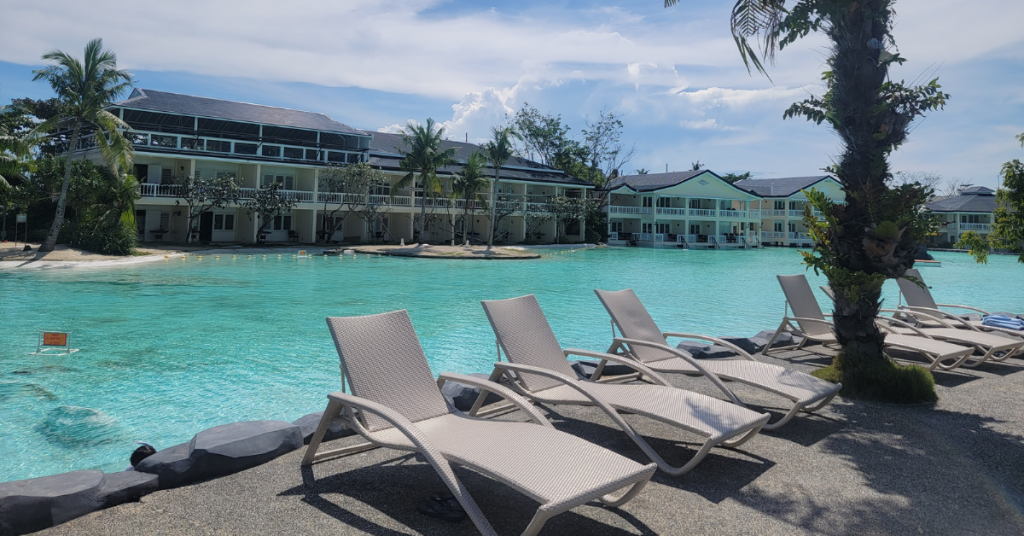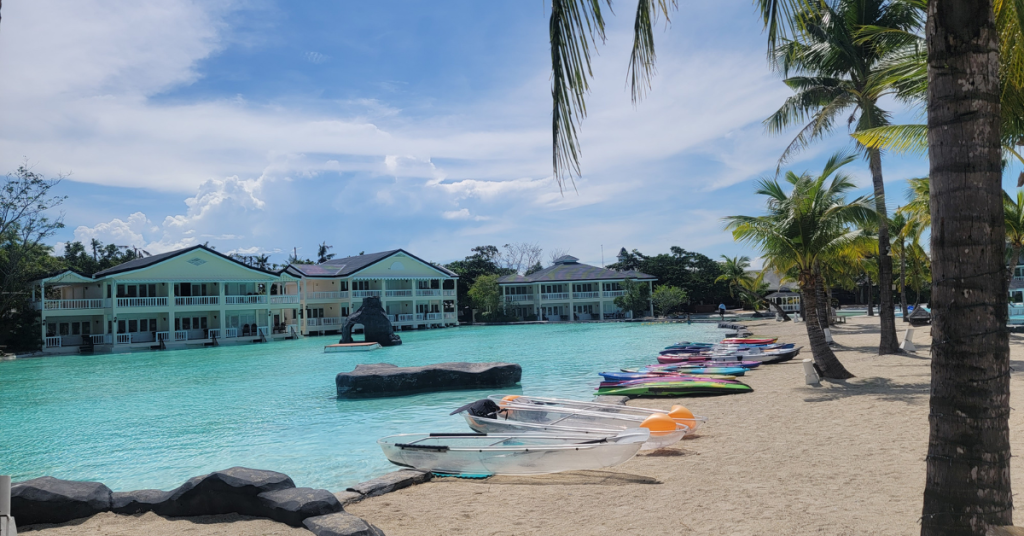 All of us haven't been here so it was somehow a new experience for us. We were so excited to do the activities the resort offered for this day trip so we immediately head to the aqua sports available right after eating lunch. We did kayaking and tried stand-up paddling. Fifteen minutes was a very short time, though.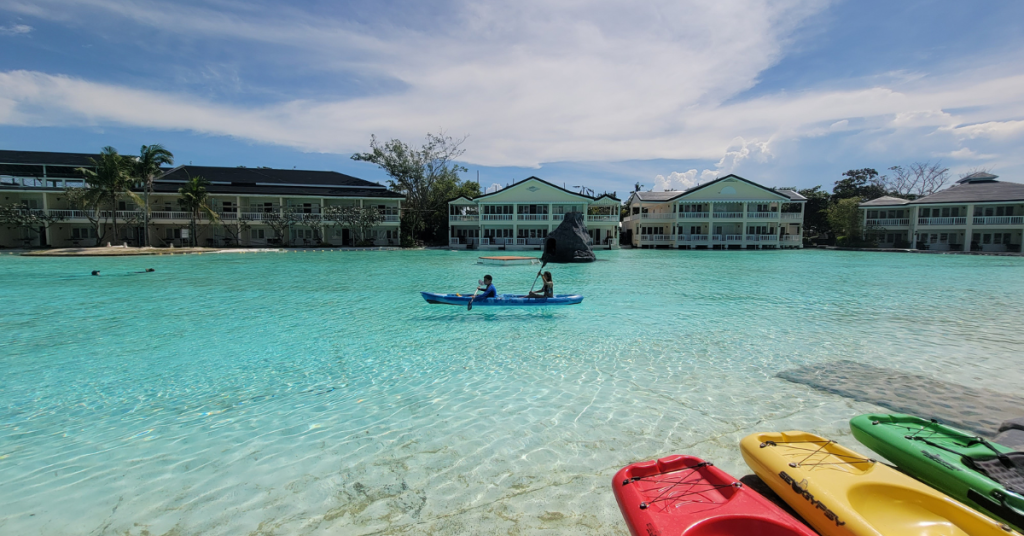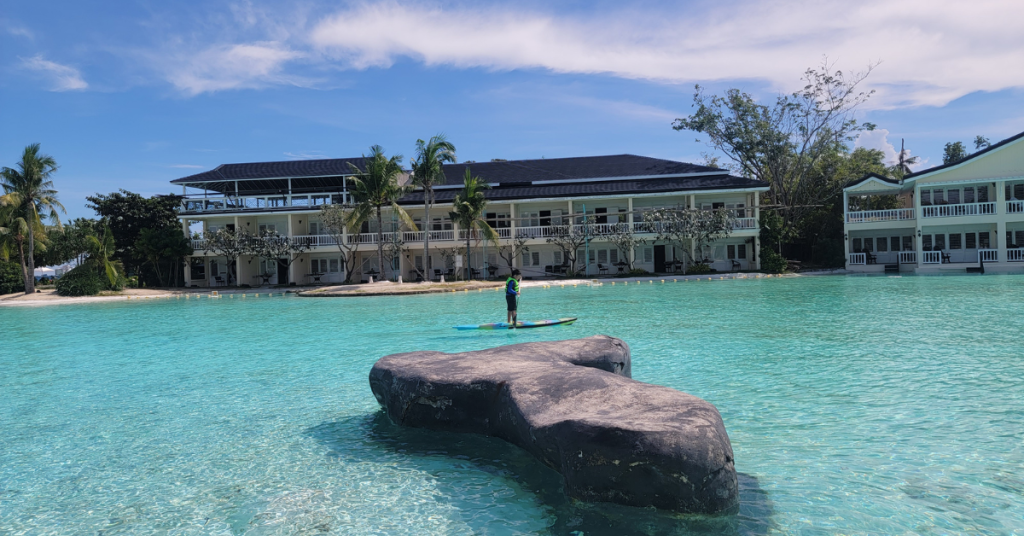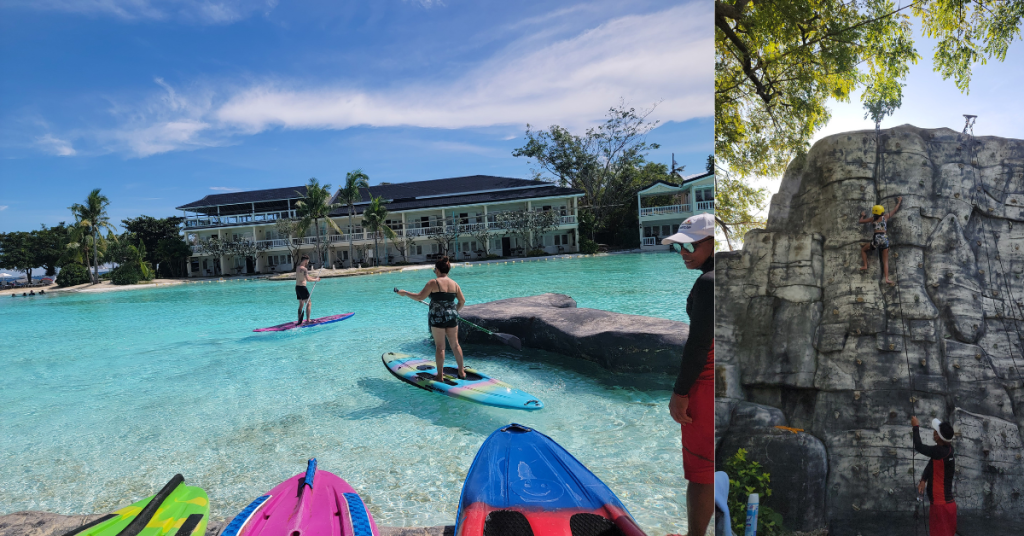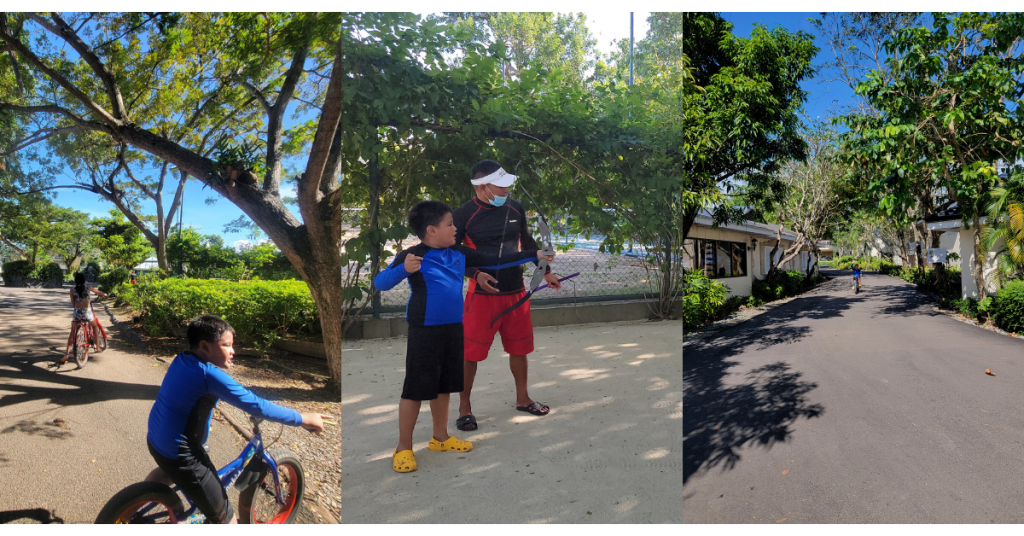 We also tried biking, archery, and wall climbing. One day wasn't really enough to do all the activities at the resort but we had so much fun. It was really worth it. We're definitely going back there.
Daytripper Adventure Package rates:
Php 1,800 nett per adult / Php 900 nett per 12-year-old and below (Mondays to Fridays)
Php 2,500 nett per adult / Ph 1,250 per 12-year-old and below (Saturdays to Sundays, and holidays)
Daytripper Adventure Package inclusions:
Plated lunch set during weekdays and lunch buffet during weekends and holidays
Use of lagoons and swimming pools
30-minute use of bicycles
15-minute use of non-motorized aqua sports facilities (stand-up paddle or kayak)
Use of wall climbing, badminton, archery, pitch, and putt, beach and water volleyball facilities at selected hours
A day trip is from 9 AM – 5 PM.
Plantation Bay Resort and Spa
Address: Marigondon, Mactan Island, Cebu, Philippines
Contact Number: +63 32 505 9800