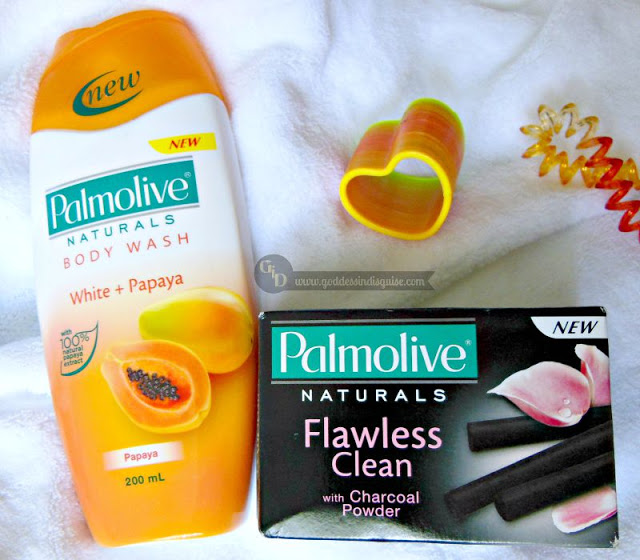 Palmolive's White plus Papaya body wash is infused with the goodness of 100% natural papaya extract. It's rich formula contains mild cleansers and natural whiteners for Fair and Fab skin that's feeling moisturized.
I like this body wash more than any other brands that I have tried. It has a fruity scent (like guava actually) that is delightful and sticks to skin for a couple of hours after leaving the shower. It's moisturizing effect is what I love the most. I am not a fan of lotion so this is great for me. It leaves my skin smooth and moisturized as soon as rinsing. My skin feels pampered very well. I don't see any whitening effect yet, which I do not really care because I'm not into it after all, but it cleanse my skin thoroughly.  5/5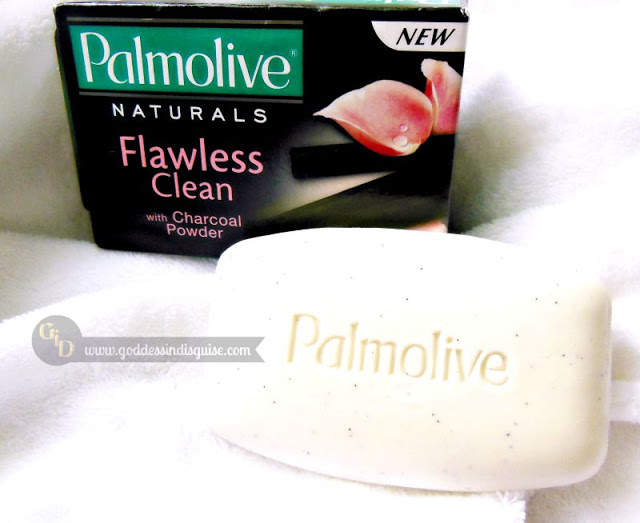 Palmolive's newest beauty soap is infused with 100% natural charcoal powder which helps remove dirt every after shower.
I thought at first that this is just like any ordinary bath soap, nothing unique or unusual – just grayish in my mind. However, I was amazed how the embedded charcoal thing-y in, a tiny black dots, suds nicely on my skin and leaving it cleansed deeply without drying. It does not melt easily so it lasts longer than the usual soap. Although I don't feel my skin is moisturized as I thought it should be, its sweet fragrance and cleansing properties are pretty enough to have an overwhelming shower experience. 4/5
Have you tried any of these new Palmolive's beauty products? Let me know your experience in the comments below.
Disclosure: These products are samples availed at Sample Room and did not receive any monetary compensation for this review. The content and opinion expressed here are solely my own.