My family and I (finally) decided to travel to Siquijor after years of planning. 'Drawing' no more! Hahaha.
Nestled in the Visayas region of the Philippines, Siquijor Island beckons travelers with its mystical charm and natural beauty. Known as the "Island of Fire" or "Isla del Fuego", this enchanting destination offers a perfect escape from the hustle and bustle of everyday life. With its pristine beaches, lush forests, captivating waterfalls, and rich cultural heritage, Siquijor is a hidden gem waiting to be discovered.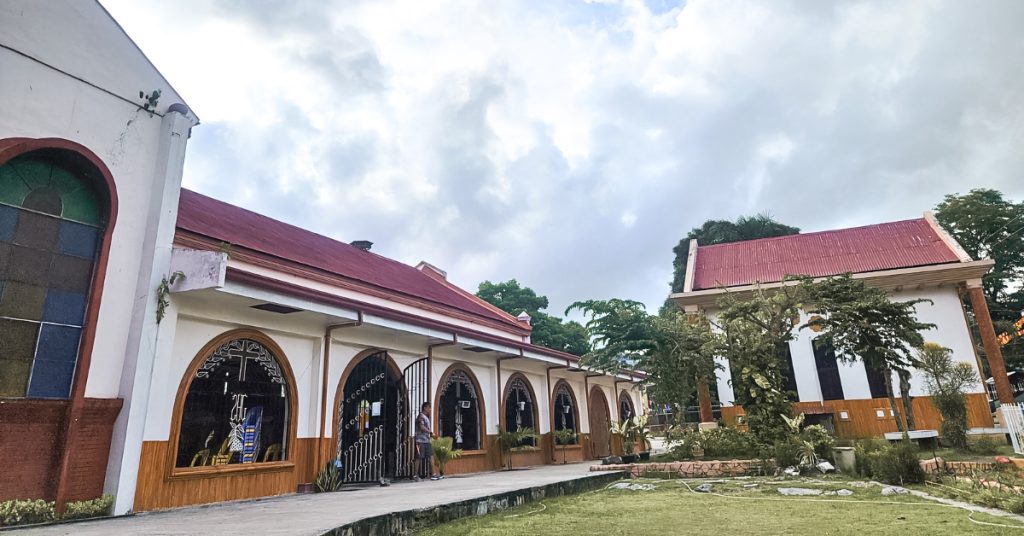 We only did a simple plan, booked a Day Tour package and a resort for an overnight stay. Going to Siquijor can be via Dumaguete or Liloan, Santander (Cebu) and since my family lives in Samboan, we just did one sea travel. It was our first time traveling to Siqujior via Liloan, Santander so we had no idea what the situation could be while on the barge.
Given that the travel by barge will take more than two hours and will leave the port at around 2 am, we expected at least a little comfortable seat for us to rest. Unfortunately for us who were first-timers, we had a rough time getting rest. We left home around 12 midnight to arrive at the port an hour before the scheduled departure, so that meant we had no time to sleep. Good thing we found a few pieces of cardboard we used as a mat to sleep on the floor. Not that comfortable but at least we get a little sleep.
We arrived in Larena port at around 5;30 am and decided to find a nearby eatery to have our breakfast. Our Day Tour will start at 7 am so we still had plenty of time. We stayed at Larena church right after breakfast to wait for our driver to fetch us.
Our Day Tour started at the St. Francis of Assisi Church where the 'Welcome to Siqujior' sign can be found.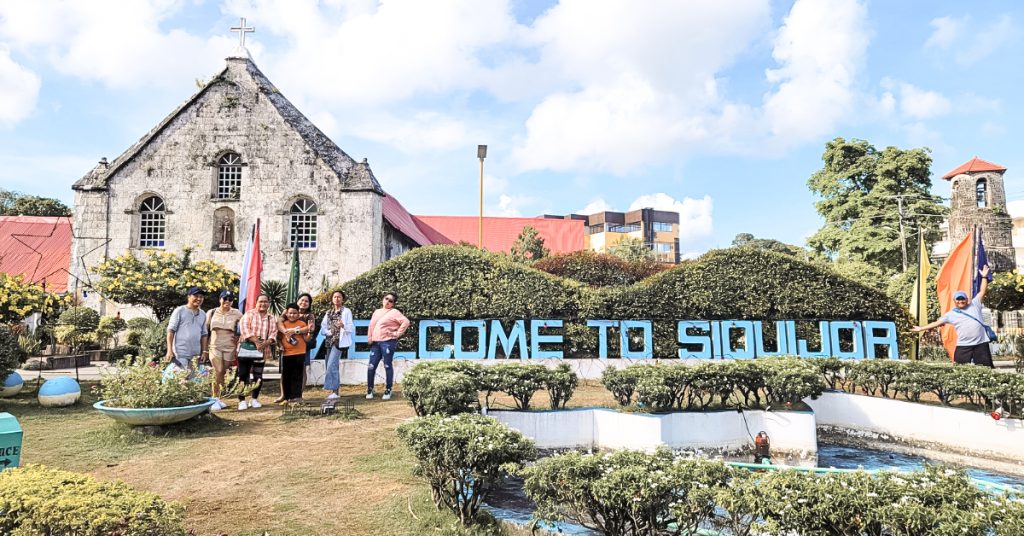 Then we had a quick stop at the 'I love Siquijor' signage, just a few minutes from the St. Francis of Assisi church.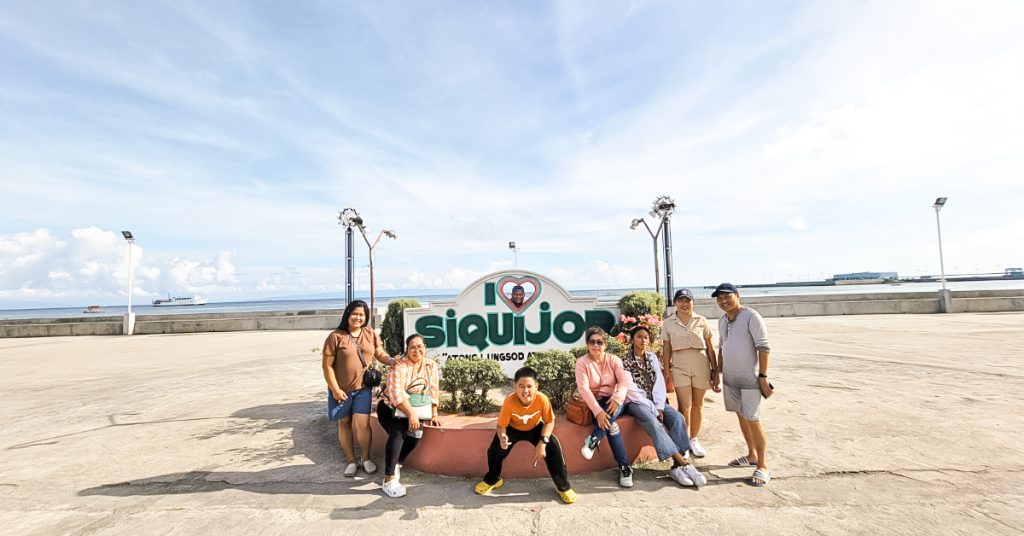 We headed to Paliton Beach right after. We had the chance to experience the famous swing of Paliton Beach and the trendy human drone who took our videos. This beach is known for its breathtaking sunset. This pristine stretch of coastline boasts fine white sand, swaying palm trees, and clear waters, making it an idyllic spot to relax and capture stunning photographs. It would be nice if we had the chance to watch as the sky transforms into a myriad of colors, painting a mesmerizing backdrop against the tranquil sea a.k.a. 'sunset'. But when we went there in the morning, it was a nice time still.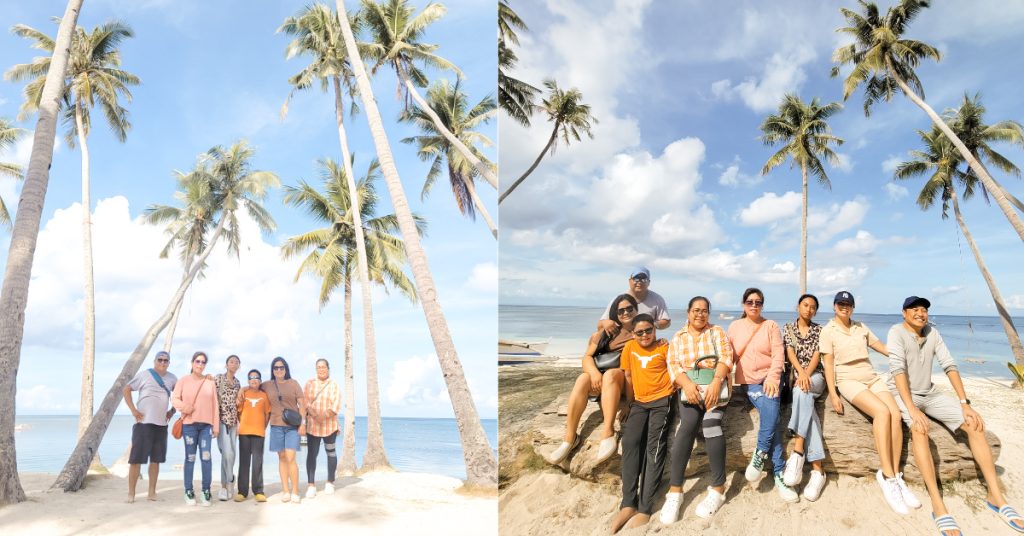 We went to explore the Old Balete Tree and Fish Spa next. A unique encounter with nature at the Old Balete Tree, a massive centuries-old banyan tree that holds a special place in local folklore. We were able to dip our feet into the pool and let the friendly "doctor fish" exfoliate our skin in a natural fish spa treatment, creating a tingling and rejuvenating sensation.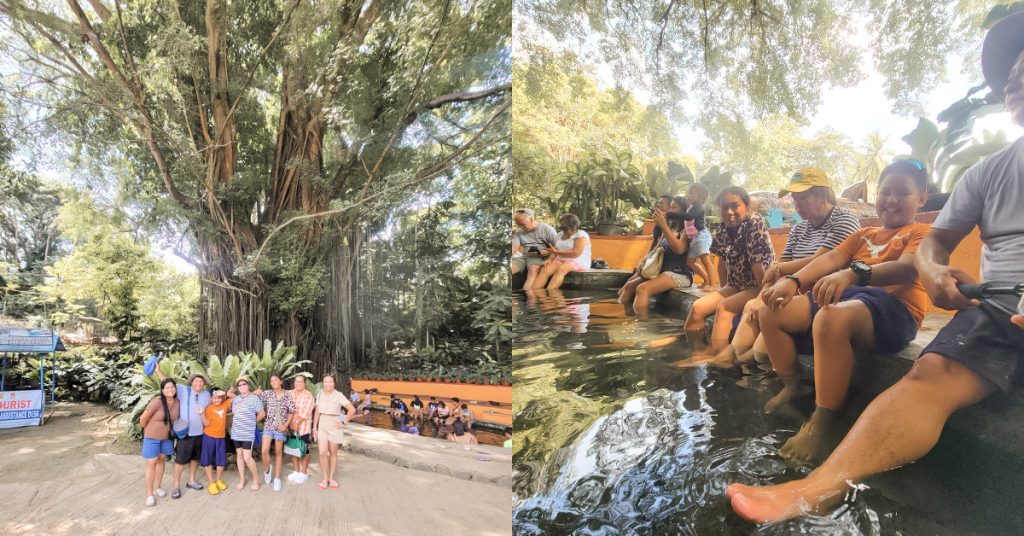 Quick Stop: Hapitanan to take the broom shot challenge.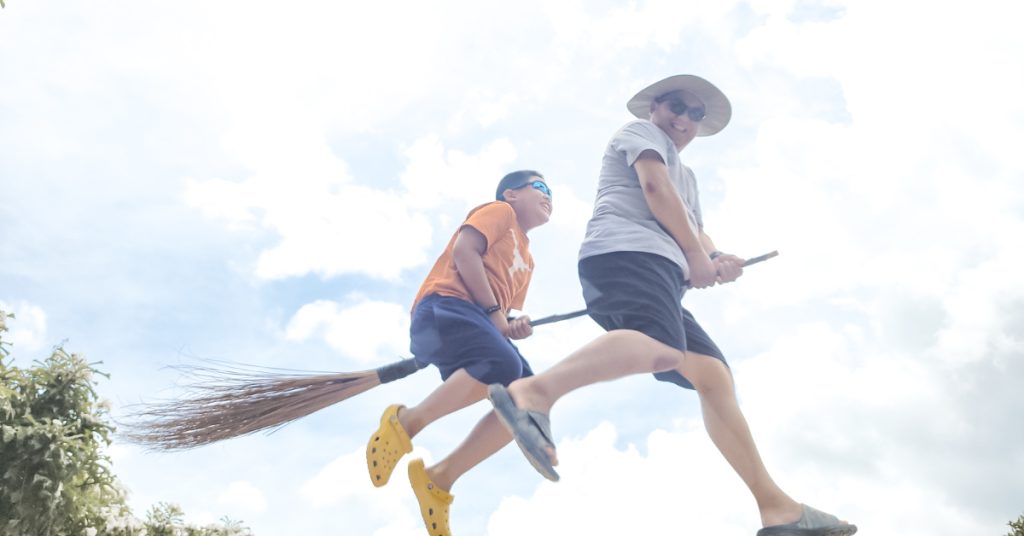 We also made a stop at the Lazi Church and Convent, one of the oldest and most significant religious structures in Siquijor. Built during the Spanish colonial era, this Baroque-style church showcases exquisite architectural details and houses a fascinating museum that delves into the island's history and cultural heritage. Of course, we never forget to take a moment to appreciate the intricate wooden carvings and antique religious artifacts on display.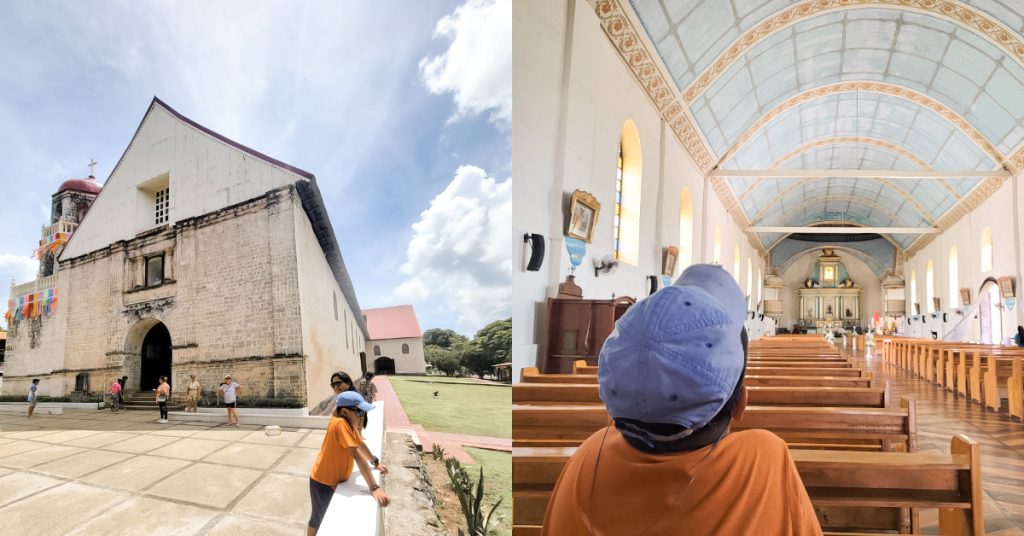 Our last stop before lunch was the Mystical Cambugahay Falls! No trip to Siquijor is complete without a visit to the enchanting Cambugahay Falls. This three-tiered cascading waterfall is nestled amidst a lush tropical forest, creating a serene and breathtaking atmosphere. The dip in the turquoise pools was refreshing. Others took the chance to swing from the Tarzan-like vine ropes.
Right after lunch, we went to Salagdoong Beach. This beach is known for its picturesque cove renowned for its azure waters, powdery white sand, and thrilling cliff diving opportunities. Unfortunately, the place was under renovation, and swimming wasn't allowed. Once allowed, adrenaline junkies can take a leap of faith from the 20-foot cliff into the crystal-clear ocean below, while those seeking relaxation can unwind on the beach or go snorkeling to discover the vibrant marine life.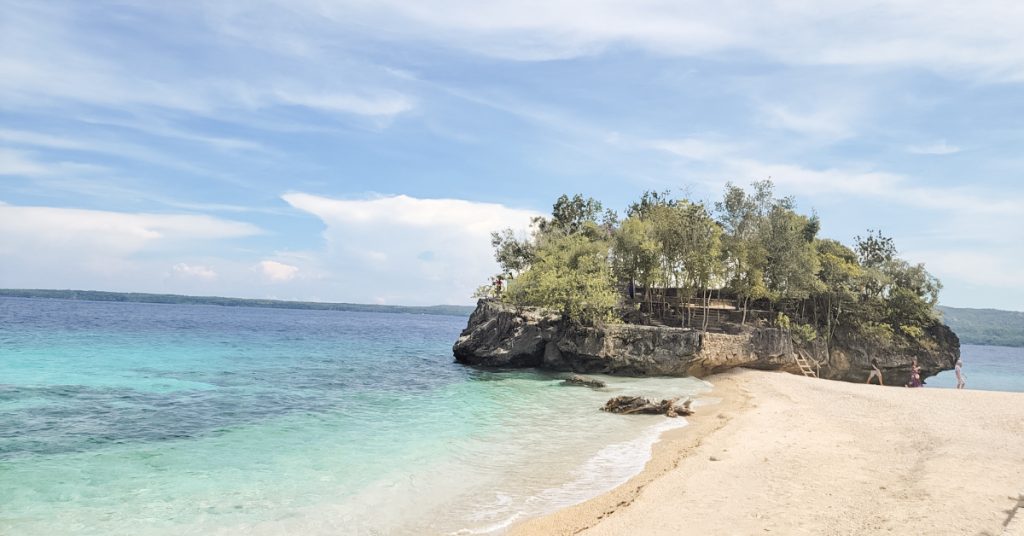 We only stayed there for a couple of minutes enjoying the view while eating local ice cream. Then we headed to Smile Talingting and went to a local bakeshop for our last stop to buy pasalubong and taste their local delicacy which is Otap. Delicious when it's hot.
It was already around 3 pm and we were all very tired and sleepy. It still took us 30 minutes or so to arrive at the resort. Check where we stayed overnight here: Where to stay in Siquijor?
Have you been to Siquijor? A day tour of Siquijor Island is an unforgettable experience that combines natural wonders, rich cultural heritage, and a touch of mysticism. From exhilarating cliff dives to tranquil waterfalls, from ancient churches to mystical trees, this island has something for every traveler. With its unspoiled beauty and captivating charm, Siquijor Island will leave an indelible mark on your heart and soul. So, pack your bags and embark on an adventure to this enchanting destination, and let the magic of Siquijor weave its spell upon you.