I am a very sensitive person when it comes to love. I tend to believe that once a person is in love, it always end in spending the rest of their lives together. Love isn't a fairy tale after all, I realized this after my first heartbroken moment. Happy endings don't always exist for two people bind by love. And what we see in romantic movie ain't always the same in real life. A fantasy that is never close to reality.
Back in high school years where I used to read novels, I often imagined an amazing life of love like the characters in it. I stopped when I knew that it will never going to be like such. Not always. Been hurt and broken, but the important thing is to get up and start again.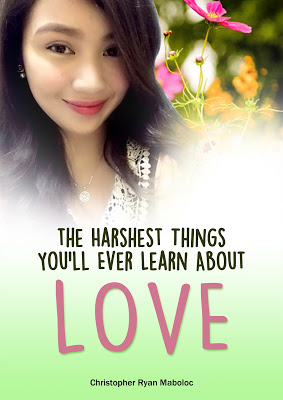 Lately, I found a good read that everyone can surely relate. "The Harshest Things You'll Ever Learn About Love" is now available on
Amazon
, This kindle version is good for those who doesn't want to carry a physical book but would love to read. Print-on-demand will also be available sooner than we know. While it's paperback copies are locally distributed in Davao City through Jade Bookstore, it got sold out on its second day of release but the publisher has been replenishing it since.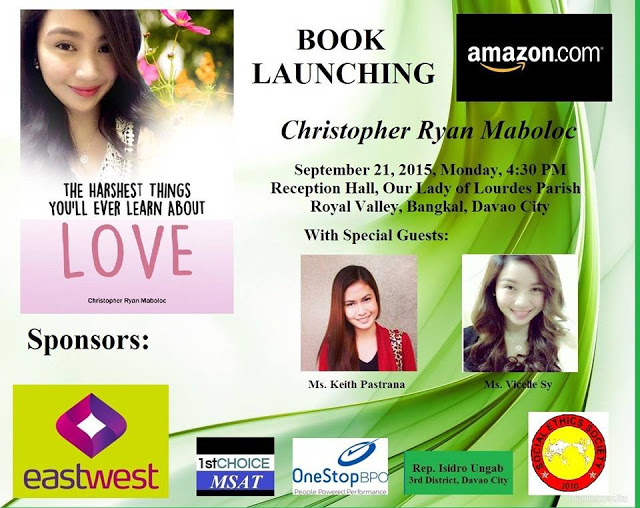 This book is abundant in short pieces, literary essays and letters, poems, and sharp aphorisms on love, life and philosophy which the author carefully put together. "You don't actually choose the right man. You choose love, and for this reason, the right man," the author writes in this book which proposes falling in love as an ubiquitous cure. Perhaps, it will require nothing short of magic to be able to bridge that huge divide between real life and fiction when it comes to love, a task that the author will try to accomplish in this book.
Christopher Ryan B. Maboloc has been teaching philosophy for almost twenty years. He has been to Germany, Italy, Belgium, Norway, Sweden, and Thailand as a young scholar. He finished his master's degree in applied ethics in Scandinavia under a generous scholarship from the European Commission (Erasmus Mundus). He also contributes social and political commentaries to the Philippine Daily Inquirer.