Using fake nails is one of the easiest ways to follow on nail trends. I believe that some public figures use such especially on photo shoots. There are actually quite a number of ways to apply fake nails, either using nail glue, nail adhesive, or using gel polish with the help of the UV / LED lamp. Since I don't have the lamp yet, I prefer using nail glue because I don't think the adhesive can make the attachments longer.
I got the idea of using fake nails from a friend last year and because I have short fingers and my natural nails are too flimsy to have them long. You can have the entire service at any salons or nails spa, however, it will cost you more than five hundred. Also, you will most likely have to wait for two hours or more for the procedures to be done. So if you don't have that much time I suggest buying fake nails on your own.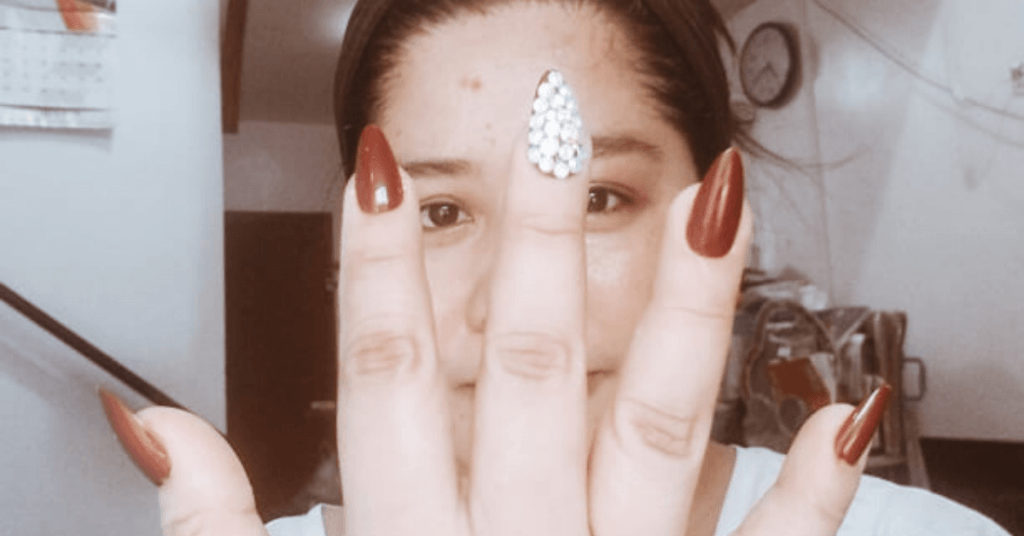 The application is really handy and it will only take less than ten minutes even for beginners. Plus, the usual price for the faux nails you can find even online is less than three hundred pesos (Php300). Which means you can save more than half of the cost when you go to nail spas. I got mine around two hundred pesos (Php200). That's a set of twenty-four fake nails, nail glue, cuticle stick, and nail adhesive. Most fake nails you can find online are already pre-designed so you only have to choose the design or nail arts. There are also sizes and shapes to choose from, though you can always reshape and resize the nails pretty easily.
Here are the steps on how to apply fake nails at your own convenient home:
Wash your hands and make sure that everything around the nail bed is completely dry.
Clean off any nail polish.
Buff the surface of your natural nails to roughen it and clean it.
Push the cuticle back gently using the cuticle stick.
Arrange the nails according to what is suitable to which fingers.
Put a dot of nail glue on to the back of the fake nail and one on your natural nail.
Place the faux nail just above the cuticle. Keep it straight.
Press down onto the nail bed. Keep pressure applied for 15 to 20 seconds.
Faux nails can be reused only when you don't mess up, so make sure to apply them precisely.
Have you tried applying fake nails on your own? How's the experience? xoxo