Why People Invest in Real Estate
As one of the world's most sought-after markets, property investing is a viable long-term strategy. The UK property market, for instance, is overtaking other important nations, boasting high average yields and attracting investors. With low borrowing rates and great demand, Property prices are predicted to climb by 21.5 percent between now and 2025, making it a feasible investment choice.
The Pandemic's Impact on Real Estate Sentiment
The lockdowns imposed by the COVID-19 Pandemic have been in effect for more than two years now. It has impacted everyone. Many people have lost loved ones, and many others have lost their careers. The lockdown has had an impact on almost everyone. As a result, most workers have turned to working from home as a solution.
Lockdowns
Numerous employees have been laid off as a consequence of the lockdown. Due to the severity of the Pandemic, Businesses and jobs were obliged to cut staff to save money.
Thankfully, people are both kind and inventive. Work from home has started to take over as the new normal standard of work. After all, it is more reliable and offers flexible working hours.
For people who have been affected severely, having a job means they will put food on their table, pay rent, and more. Work at home set-up has also allowed for more accessibility to jobs.
Selling Frenzy
Due to the lockdown, many people were forced to move from their homes to afford less expensive homes. Some businesses also sold their properties for capitalization and to lessen expenses. Why are we talking about this?
With the government's call for more people to work from home, A work from home set-up opened up a way for people to do their jobs. The result was the real estate market is now experiencing an increase in properties to be sold.
Businesses and individuals sell their homes and idle properties for several reasons: relocation, selling for liquidity, the property is either too small or too big and profit-taking on investment. Whatever the reason, the real estate market is starting to boom.
Now that everything is more relaxed, the Real Estate market will be experiencing a significant increase in clients.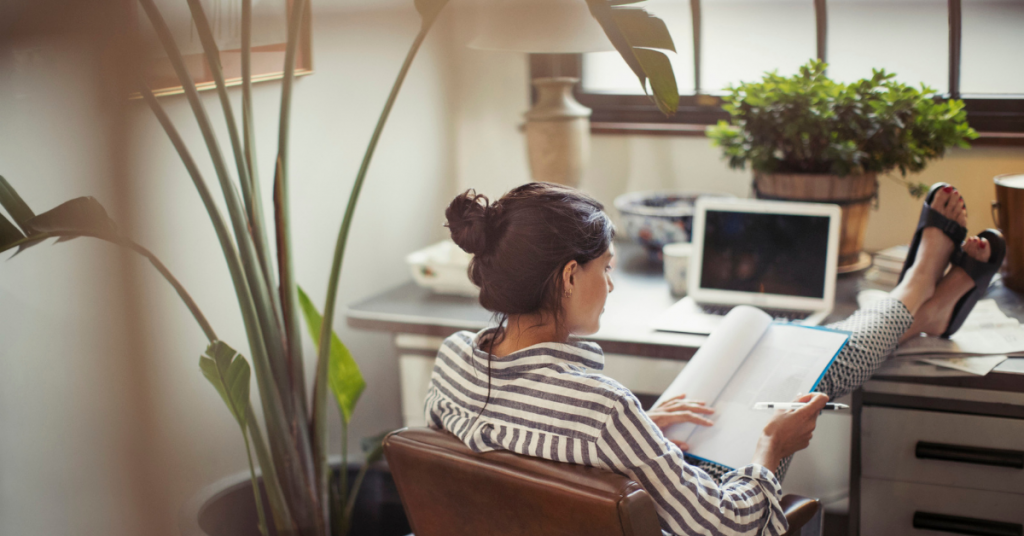 Work at Home
Working from home allows workers to be flexible. It also offers more accessibility than usual. More people are now at home accessing the Internet, which is a substantial market that buyers and sellers can tap.
More people are interested in real estate, whether as sellers or buyers. Before the Pandemic, the notion of working from home was uncommon, and a few people worked from their homes.
Nowadays, even as the Pandemic fades, working from home has become the new normal for many people who formerly worked from offices or enterprises outside their homes. It is expected to be over soon, and most people have become accustomed to working at home, and surveys suggest that this is the new norm.
Work from home offers a more flexible schedule and accessibility. People can save more money since they don't have to travel to and fro their offices. More time saved equates to more savings and money available to invest in real estate.
Business
Working from home saves both small and large businesses a lot of money by eliminating the need for physical offices and allowing them to recruit the finest staff globally without having to pay for the expensive staffing and office space that are required.
Many employees working at home are from other countries, seeking greener pastures. They may want to relocate to another country or the country of their employer.
Realtors
Nowadays, you can see a lot of realtors offering properties on various social media platforms like Meta and Instagram. Then there's email marketing, newsletters, and different property selling sites and platforms, making it convenient for people to search for their desired property in any country or location. Likewise, you can also sell your properties by posting them online.
Getting a quote for a property online nowadays is fast and straightforward. Just go to any property selling site, and you can call or chat with the realtor. You can even request photos and even videos of the listed property. You can also shop around on different sites to compare prices and properties to get better deals.
Do you want to calculate your payments? The realtor you have contacted will take care of that. Just ask for the fees needed.
The realtor will then email you the determined value of the property for which you have enquired.
The Property
Naturally, people would prefer properties located in accessible areas near clinics or hospitals as a result of the Pandemic. Properties with access near supermarkets, yet far enough to be away from too many people would be an easy sell.
Since transactions are done online in homes, the realtors will have to properly inspect and ensure that the properties they are selling will be in proper condition. They would have to estimate your payments correctly upon request.
The Future
Work from home employees and freelancers will migrate to locations where they can afford to reside and sell the houses they used to own or live in as working from home and online freelancing becomes more popular.
Because of globalization, these properties will create a high supply in one place and high demand in another.
Real Estate markets will be filled with these properties. Some of them may be an easy sell, while others will be sold when the right buyer is found.
Afterthoughts
The people who have worked hard online are now being rewarded for it, with some even being paid more than they could ever imagine. Working from home only requires a pc, laptop, or iPad with an internet connection, an online skill set, and openness to embracing all opportunities that come your way.