Anything lace always has a trend factor and it always has a fashion hit even through the past decades. Not only for weddings and evening gowns but even casuals and cocktails. And mind you, lace dresses can fit in any occasions. It can be flirty yet formal, simple yet sexy. But of course, the kind of wear with lace will always depend on your choice.
Since I've been wanting to have one, I've done a quick research to where I should buy. I found one that will surely make every girl radiant and on the go. The
Blue Chiffon Lace Short Sleeves Short Dress!
This modest but playful collar dress looks sweet for every girl out there! It has light pleats on the skirt with curved edges for a sophisticated look. The inner fabric is beige in color to balance the sheerness of the chiffon material on the outside.
This dress brings back the 1960's fashion craze. It makes you look more slender and taller due to its short length. Pair this dress with doll shoes for a great look! Now you're ready to go on your casual event. So, is it a yes or a no?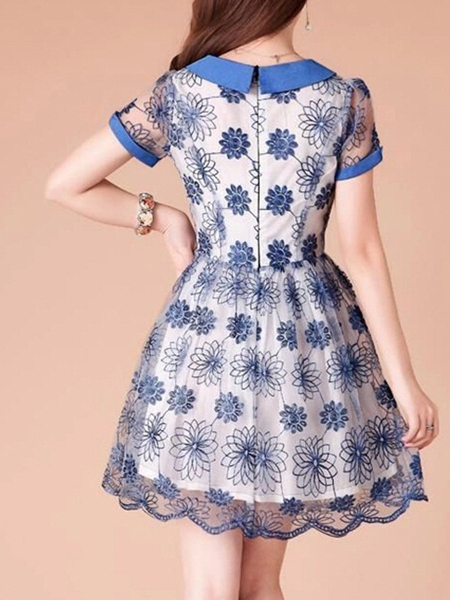 And not only that, this dress is also a good steal.
Dress.Ph
is offering this at Php924 only from the original price of Php4,740. You'll be able to save as much as Php3,816. This also comes in different sizes so no need to worry if you're chubby or slim. There are also lots of choices to choose from, you may want to check them now before they're gone. xo.