It's been two years ago – almost – when everyone was required to stay at home and when outdoor activities were no longer allowed. Although it's the right thing to do, kids were mostly affected. It's like missing two years of their childhood life. My son always asks me, almost every day, when he can go out, when he can go to the mall, and when he can play with his friends. Surprised by the news a few weeks ago that malls here in Cebu are now allowing children to get inside the mall as long as they are accompanied by fully vaccinated parents. It might be okay to some, it might not to others.
It looks like we are now slowly getting back to normal (pre-pandemic). We just have to make sure that we are not forgetting the protocols. And when bringing kids outside, or even when we're not, it is still important to bring something to help you sanitize. Choosing your partner to help you battle the fear of contracting the virus is crucial. I choose Defensil Isopropyl Alcohol. I love that it has moisturizing properties so it won't make your skin dry. It also has a gentle scent that lasts longer than any other alcohol which my son loves. Know more about Defensil Isopropyl Alcohol below.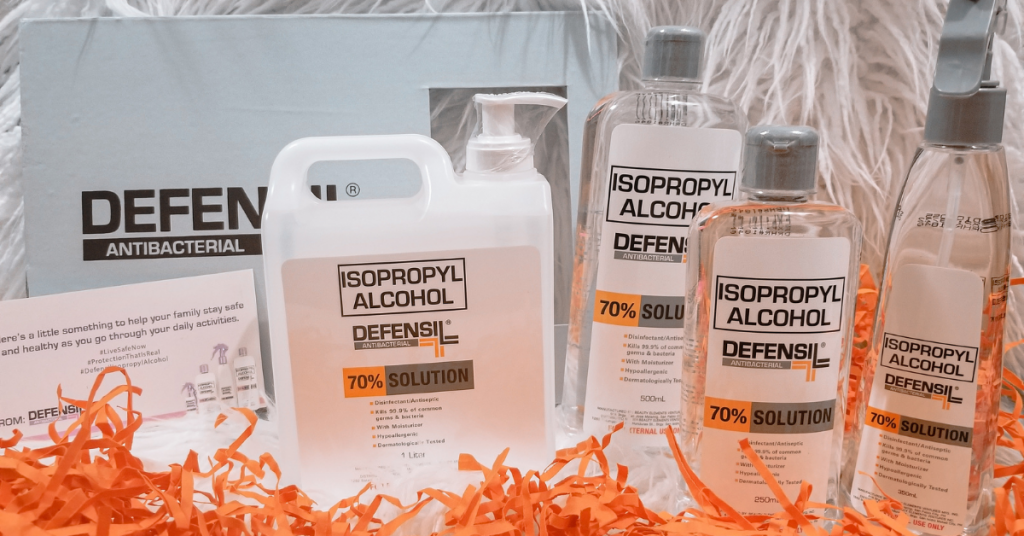 Defensil Isopropyl Alcohol encourages Filipinos to live safe with many establishments slowly re-opening and allowing people to resume their pre-pandemic lifestyles.
With the nationwide vaccination program in full force, Filipinos can slowly enjoy various activities such as more dining options as well as doing physical activities by going to the gym. However, health experts continue to remind everyone to not let their guards down even as we gradually go back to normal.
As there are reports of new and potentially more contagious variants, everyone must remain vigilant through following established health protocols and getting vaccinated so we can all continue to live safe and prevent the cases from surging again.
That's why when we do essential errands such as buying groceries, exercising outdoors, or simply going outside, disinfecting your hands and any surface you interact with goes a long way to ensure living safely for you and your family.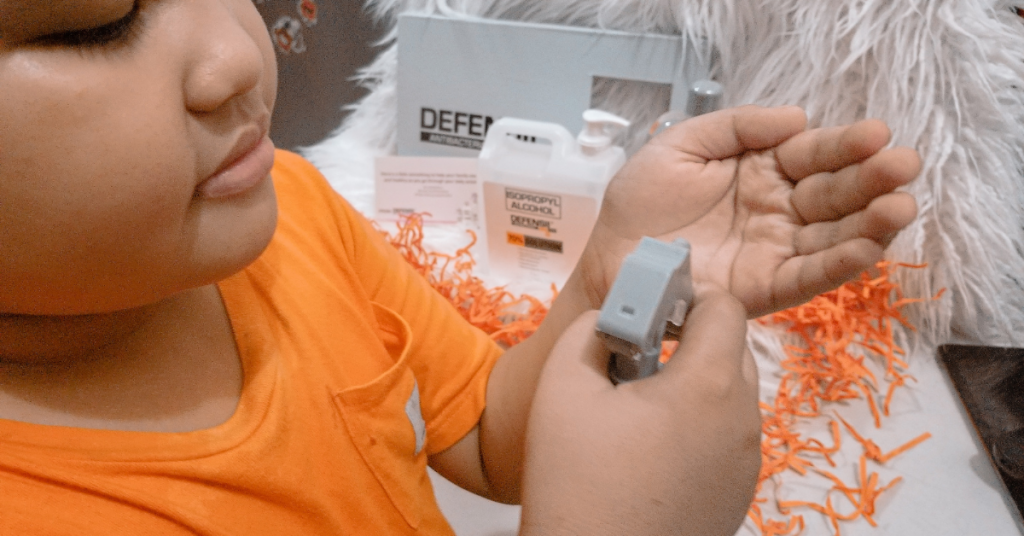 One way to prevent the spread of the virus is by always carrying a trusted rubbing alcohol brand that contains at least 70% alcohol solutions whenever you go outdoors. 
Defensil 70% Solution Isopropyl Alcohol, the alcohol recommended by the Philippine Society for Microbiology (PSM), can kill 99.9% of common germs and bacteria starts to kill them on contact so that you can safely do the activities you love wherever you are. Defensil also provides up to 12 hours of protection upon constant use so that you are protected and do activities with ease.
Skin dryness from too frequent sanitizing will also not be a worry as Defensil has moisturizing properties and is hypoallergenic, giving you one less thing to worry about when going indoors.
"We are 100% behind the government in their efforts to prevent further spread of the virus. Defensil encourages everyone to remain vigilant now more than ever and do our part in this fight towards eventually resuming our normal way of life by adhering to social Distancing and sanitation protocols, especially when doing essential errands outdoors," shared Nikko Cruz, Brand Manager of Defensil Isopropyl Alcohol.
For more information on how to stay protected, you may visit Defensil Isopropyl Alcohol's Facebook page at facebook.com/defensil.philippines.
***
*Defensil 70% Isopropyl Alcohol was tested against Staphylococcus aureus, Salmonella typhimurium, Escherichia coli or E. coli and Candida albicans