Are you tired of the hassles of traditional banking when it comes to sending or receiving money in the Philippines? Say hello to M Lhuillier Kwarta Padala, your friendly neighborhood financial service that's fast, reliable, and as Pinoy as your favorite adobo!
Let's dive into what M Lhuillier Kwarta Padala is all about, how it works, and why it's a game-changer in the world of remittances and money transfers. So grab your halo-halo, get comfy, and let's talk about the most Filipino way to send and receive money!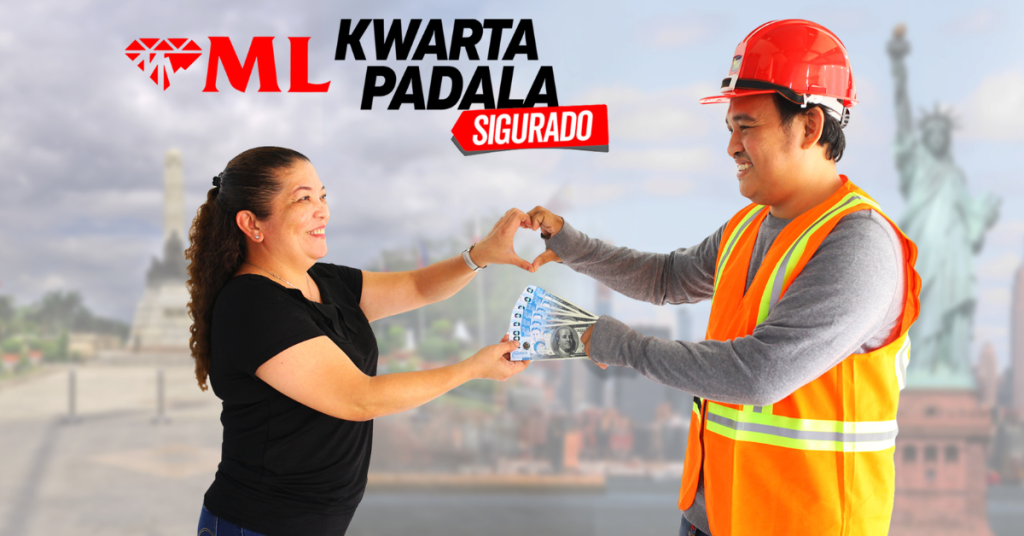 What is M Lhuillier Kwarta Padala?
M Lhuillier Kwarta Padala, affectionately known as ML Kwarta Padala, is a trusted and beloved financial service. It stands as a prominent remittance service provider, both within the Philippines and internationally, and has catered to millions of Filipinos, enabling them to seamlessly send and receive funds to fulfill their family's financial requirements. It's like your friendly neighborhood sari-sari store but for your financial needs!
The domestic remittance service provides local customers with the opportunity to send and receive money at any of the 3,000+ M Lhuillier branches across the country. M Lhuillier has further extended its reach through strategic partnerships with major networks, ensuring that this service is even more accessible and convenient. With such an extensive branch network, the process of sending and receiving money has never been easier.
The international money remittance service empowers customers to send funds from any M Lhuillier branch within the Philippines to recipients anywhere in the world through its extensive network of global partners. Abroad, the recipient can conveniently collect the money in their local currency.
Similarly, these international partners can also aid in transmitting the customers' funds to any recipient within the Philippines, who can then collect it at any ML branch. The recipient in the Philippines has the flexibility to receive the money in either Philippine pesos or US dollars, based on the sender's choice abroad.
Thanks to an extensive network of nearly a hundred international remittance partners, all transactions are speedy and efficient!
How Does It Work?
Sending and receiving money through ML Kwarta Padala is a breeze. It's as easy as ordering your favorite street food. Here's how it works:
Sending Money:
Visit your nearest M Lhuillier branch (and promise, there's one nearby). You can find over 3,000 branches all over the Philippines. 
Fill out a simple send-out form with your details, the recipient's info, and the amount you want to send. 
Hand over your cash and the friendly staff will take care of the rest.
You'll get a reference number that you should share with your recipient.
Receiving Money:
The recipient simply needs to go to any M Lhuillier branch and fill out a receive form.
Provide the reference number and a valid ID.
Ta-da! The cash is handed over in no time. Fast, secure, and hassle-free!
Why M Lhuillier Kwarta Padala?
Accessibility: One of the best things about M Lhuillier is its widespread network. There's almost always an M Lhuillier branch nearby. No more long commutes to far-off banks or remittance centers.
Speedy Service: With M Lhuillier, you can send and receive money in a flash—no more waiting in long lines or worrying about processing times. Your loved ones get the money they need when they need it.
Reliability: Over the years, M Lhuillier has built a solid reputation for safe and secure transactions. You can trust them to handle your hard-earned money with care.
Competitive Rates: M Lhuillier offers reasonable rates and fees, making it an affordable option for sending money within the Philippines.
Variety of Services: Apart from Kwarta Padala, M Lhuillier offers other services. It's your one-stop financial hub!
Community-Centric: M Lhuillier is deeply rooted in Filipino culture. They understand Filipinos' unique financial needs and circumstances, making them a financial partner you can rely on.
Conveniently, a service that allows a customer to send money to their bank accounts and vice versa is also available. ML Kwarta Padala to Account, or KP2A, is a service that enables customers to transfer funds from any M Lhuillier branch across the nation directly to their bank account. Presently, this service is accessible for Metrobank, Chinabank, BPI, and Security Bank accounts. Additionally, KP2A, in partnership with Security Bank, offers the option to deposit to your accounts with other banks, as long as those banks are part of Instapay and Pesonet. Account to KPadala, also known as A2KP, is a service designed for bank account holders, offering them the convenience of transferring funds from their bank account through an online or mobile app for their recipients to pick up at any M Lhuillier branch across the country. Soon, this service will extend its coverage to include transfers to other banks as well.
So, whether you're helping your family back home or sending extra love to your barkada, M Lhuillier Kwarta Padala is the way to go. It's fast, convenient, and oh-so-Filipino! No more "bayad, bayad po" or waiting in long lines. With M Lhuillier, you can send money with a smile.
M Lhuillier Kwarta Padala is more than just a remittance service; it's a piece of Filipino culture and tradition. It's the friendly "kapitabahay" you can always count on when you need to send or receive money. So, the next time you're thinking about sending "pera," remember, M Lhuillier Kwarta Padala is the Filipino way to do it – fast, easy, and with a smile!