I admit I am pretty much good at going out bare face. Literally naked face since most of my time is spent preparing for my son's stuff. And do not worry about it, it's perfectly okay to not wear anything at all on the face except for a sunscreen when you'll be exposed outside. Just smile and remember that confidence is the key. Anyway, I am sometimes (most of the time I mean), settled with just fixing my eyebrows and putting up a lipstick. I believe that I do not need to wear anything fancy because how you carry yourself will mostly define you.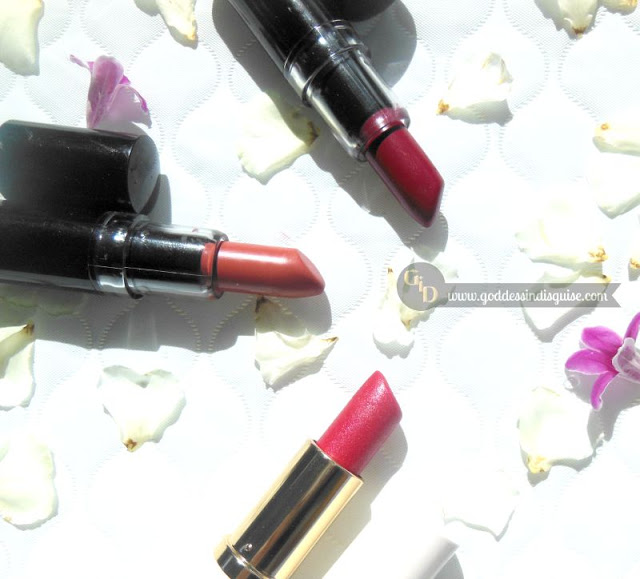 It is normal for a woman like me to not get contented with just one shade of lipstick. I also like to look different each and every day even just through my lips. Here's my three favorite shades (these are the only lipsticks I have at the moment, tbh! hahaha):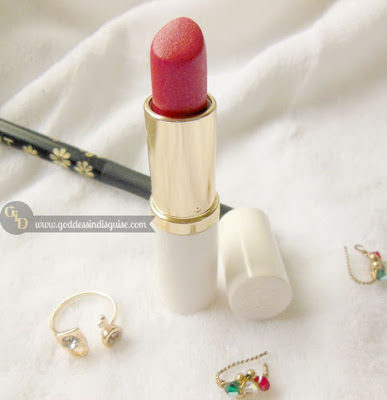 Estee Lauder Pure Color in Rose Envy Shimmer. Perfect for an everyday use. This can also be worn with any outfit I choose. It just doesn't last very long as I thought a lippie should be. But I love the fact that it doesn't dry my lips. This is also a good choice to achieve a kissable lips.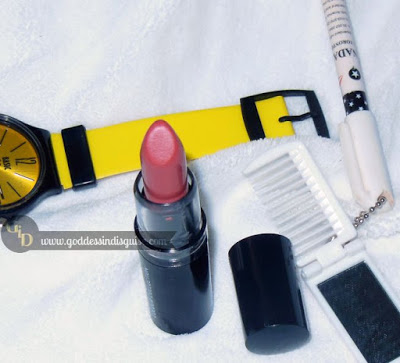 Colour Collection High Definition Lipstick in Caramel. For a minimal and not too obvious color, this makes it a lovely choice. This doesn't blend well on my lips though, but when worn with a lip balm or any lip moisturizing makes a perfect no-occasion look.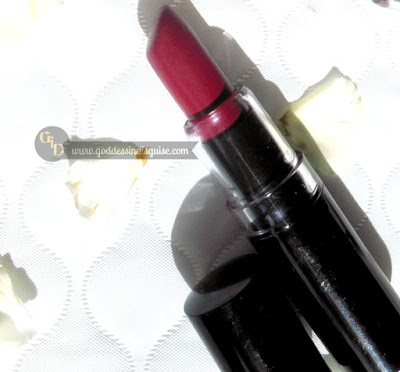 Colour Collection High Definition Lipstick in Cinnamon Red. Fierce and a bit of seductive. This could make one a head-turner once applied perfectly. I love using this whenever I'm a little bit moody. Paired with a gloss will make an entire look perfect for a night-out.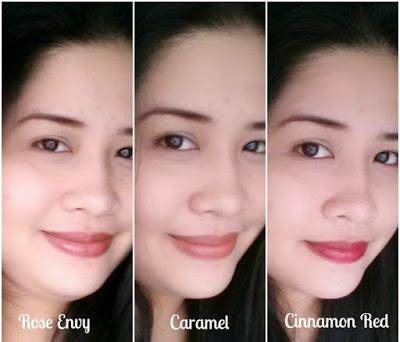 P.S.: Sorry for the pixelated collage, only using mobile to take this photo.
How about you? Do you have favorite lipstick shades too? Comment them down below so I can check it out.