It was a sunny Saturday. I woke up fine and as usual since the pandemic started. I did my daily routine, cooked food for my son, did the house chores, and watched Netflix. Until…
12 noon and I felt my heart was beating faster. Faster than I could feel the pounding on my chest. And in between that, it also skipped a beat. I physically felt fine but scared as I could ever be, I decided to visit a doctor. We went to one private hospital's OPD. I had no choice but to bring my son because it would be his nightmare to be left alone and never knowing I could go home that day or not. Unfortunately, all doctors have clinic hours in the morning only during weekends. And I got there at around 1 pm already! To my dismay, even the emergency room could not accept patients anymore due to the rising Covid-19 cases.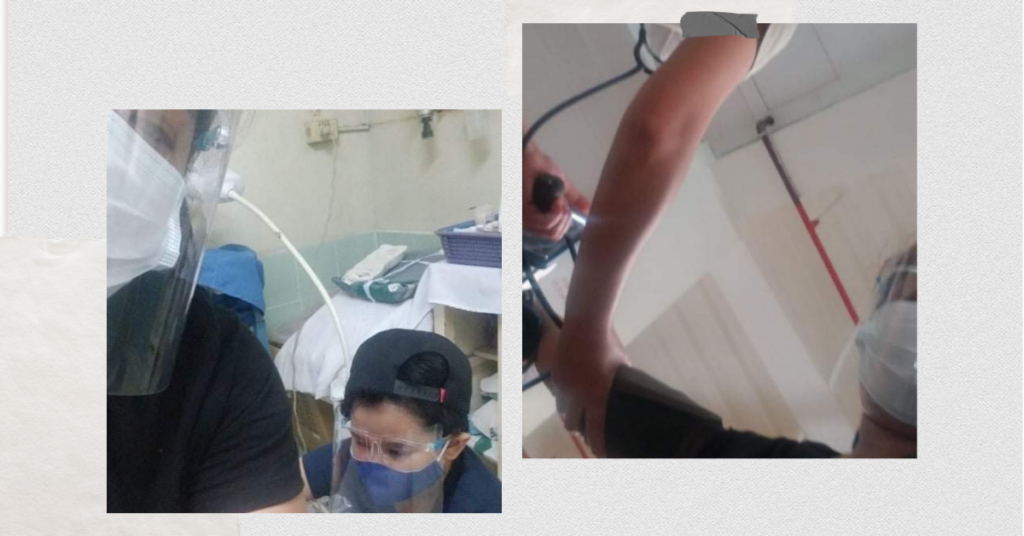 So my son and I went to another hospital, hoping that maybe there were still doctors' clinics open. But there were none. I tried calling all possible clinics around the area but to no avail. "Lord, just let me see one doctor today." – I prayed hard! I talked to the guard on duty that time, asked if he has any idea where to go. He told me to approached the ER staff. Luckily, the ER was not full. There were only a few patients. The doctor in the ER checked me right away and Boom! My blood pressure (BP) read 180/130. Too high! And my ECG wasn't normal. Too fast!
If I could remember it right, I took at least 4 different medicines while in the ER. I waited for more than 4 hours in the ECG room with my son hoping to be able to go home that day. But the doctor advised for admission. My BP was still high, I was still palpitating. So the next step was to figure out the cause. Since we're in the pandemic, no minors are allowed in the hospital. Not even in the ER but because I had no choice, they also had no choice but to let my son in. I was super thankful to the nurses in the ER and to the doctor who helped me talked to the supervisor to let my son stay with me even for just a night. Of course, Francis was crying so much that no one could say 'No'! Lol.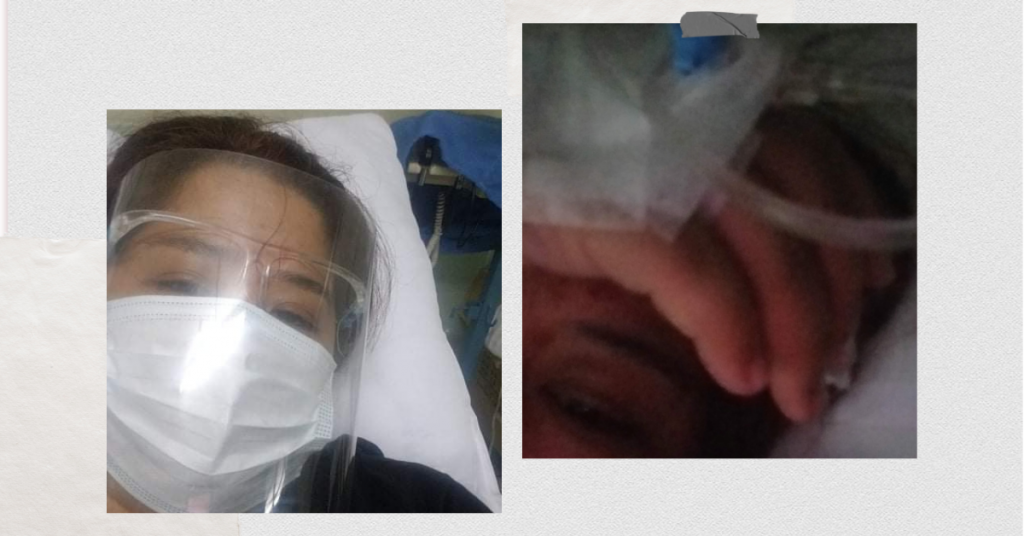 No one helped with the admission so the ER staff did the work. No available rooms for adults as well so they had to bring me to the pediatric room. Fortunately, it sounded like no one was there. I was a little at peace that it wasn't crowded in that area. Of course, worried about my son.
Settled in a room. The doctor came in! I had some laboratory tests and an X-ray while in the ER but he asked for a few more tests including abdominal ultrasound. I thought I could go home the next day because aside from my BP was high and was still palpitating, I felt completely fine.
6 am the next day, a nurse came for the additional laboratory test. Then the doctor came. Unfortunately, because it's Sunday, the ultrasound was not possible that day. I had to wait another day again. And unluckily again, Monday was a holiday. No doctor to perform and read the ultrasound. That means I had to wait another day for the ultrasound, and another day at the hospital. No visitors were allowed too. But my mother and sister were able to come on Sunday to assist me and accompany my son at home because the hospital could not allow him to stay anymore. Also because there were Covid patients at the next building.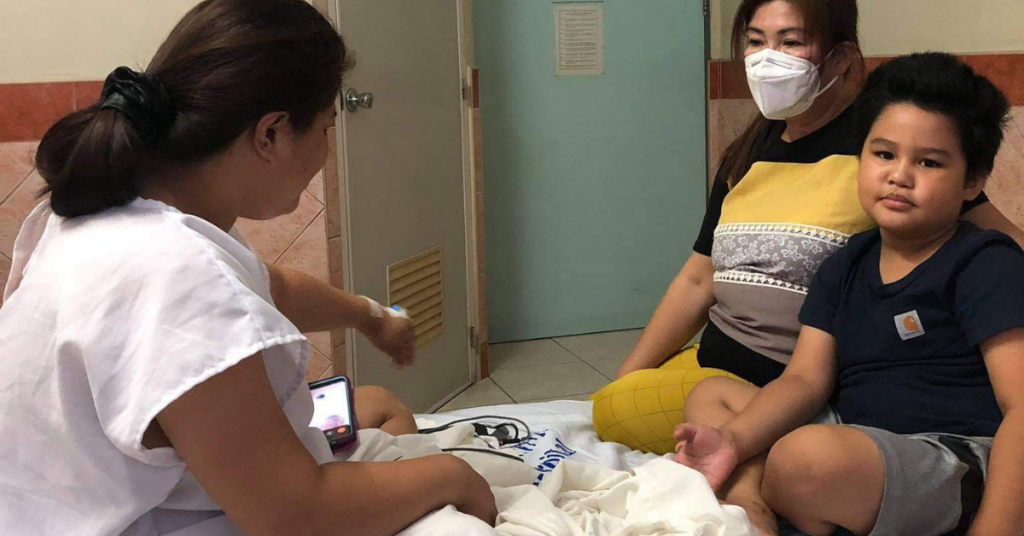 Tuesday came. Waiting for my turn to be called for the ultrasound. And right after, I thought I could go home that day. It was my son's first time to be away from me since he was born. His first time to sleep and eat without me. So imagine the struggle and the pain we both felt that time. Sadly, the result from the ultrasound came late in the afternoon already.
Another night was spent at the hospital. Of course another ₱₱₱₱ for bills! Excited and scared. Excited because I could finally go home and be with my son. Scared because I could still feel butterflies on my chest. But life must go on. I could not stay at the hospital forever just to make sure nothing's wrong.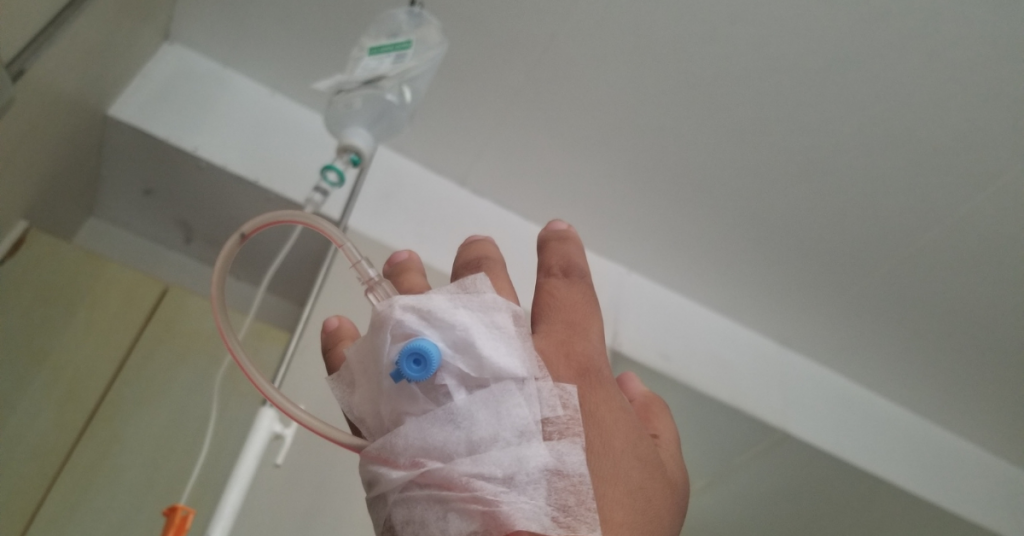 Was it my heart? Was it just psychological? I didn't know. And I still don't know. All I know was that it happened because I took my health for granted. And it's not enough to just feel physically okay. Because there might be an underlying problem. We never know. My family has a history of hypertension and diabetes and I guess that's enough reason to get regular checkups. It wasn't easy getting hospitalized when there's a pandemic. What happened was already a huge lesson for me. It really won't hurt living a healthy lifestyle. Plus, it's not just for me but for my little family as well.
I hope we all live an active and healthy life. xo