Hello friends and lovers! I can't believe Goddess in Disguise just turned three. This post is actually a little late but YES my blog is up for three years already. Sometimes, I feel like a pro and often, a newbie! I admit I still have so much to learn.
My journey to three has never been easy. On and off and sometimes MIA for months. I found it hard to update this blog after giving birth to my son last year. I had hard time checking mails and notifications on social media. I am exclusively breastfeeding him and doing so every after two hours when he was younger gave me less time for other things. And when he's asleep, I usually found myself resting as well. But having him makes my life even more wonderful, I am always at my happiest because of him. So much for that, I'm already giggling for excitement.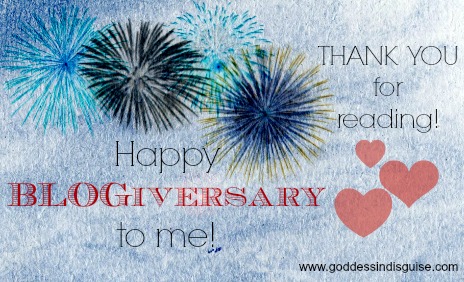 I thought I'd lost all of you for being invisible for some times but I am very overwhelmed to those who stayed. Thank you to those who take time to visit my blog and read my posts. I love every feedbacks you give, it means a lot to me. Oh by the way, my new email is hello<at>goddessindisguise<dot>com, say hi, I will always reply. And as my way of thanking you, I am hosting a giveaway. I will also take this opportunity to ask you what do I need to change or add to this blog as I will be having a makeover soon. Let's do this!
a Rafflecopter giveaway
Here's a little note: I am hosting this giveaway on my own as I am in no way affiliated with Glamourbox. Two winners will win one box each from them. They will be the one to ship the boxes out. Don't ask me what's inside the box because I do not know either. I trust Glamourbox, so you better trust me. (Hehehehe.) All you have to do is complete the entries from the rafflecopter above.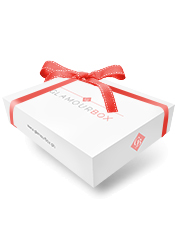 * All entries will be checked.
* I have all the right to disqualify entries deemed invalid.
* Giveaway will end on July 25, 12MN and winners be announced on July 27.
THANK YOU SO MUCH and Good Luck! ♥