Acquiring PSA Certificates has never been easy especially when you're a mom like me who doesn't have much time to spare going to PSA office. I remember back in 2018 when my son and I both needed our birth certificates for our passport applications. We were still based in the south of Cebu at that time and the nearest PSA office is in Dumaguete City. We had to travel to Dumaguete a day before going to the DFA to get our birth certificates. The queue was very long and had to wait for a max of 4 hours to be called for processing and wait for another 1 to 2 hours for the release. Yes, it was very crowded and pretty normal. Others already lined up as early as 4 am.
Imagine doing that every now and then whenever you need PSA certificates. How frustrating, right? Well, not again! With PSAHelpline, you can get any PSA certificates as easily as 1,2,3. Yes, you read that right. You only have to request the certificate through their website and wait for it to be delivered to your own doorstep.

I'm going to walk you through the steps in ordering PSA Certificates.
Step 1: Go to the PSAHelpline website.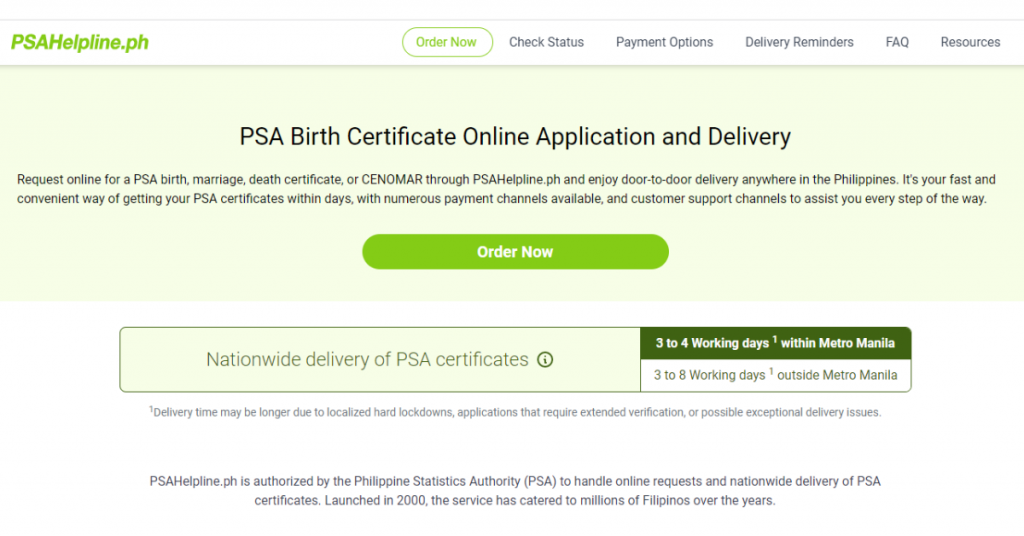 Step 2: Click Order Now.
Step 3: Choose what type of certificate you will order. In my case, I only tried the birth certificates and CENOMAR but they pretty much ask the same thing.
Step 4: Identify whether you are requesting your own certificate or for someone else. You can only request certificates for yourself, your children, or your parents. If you need a certificate for your spouse, he/she needs to request it directly.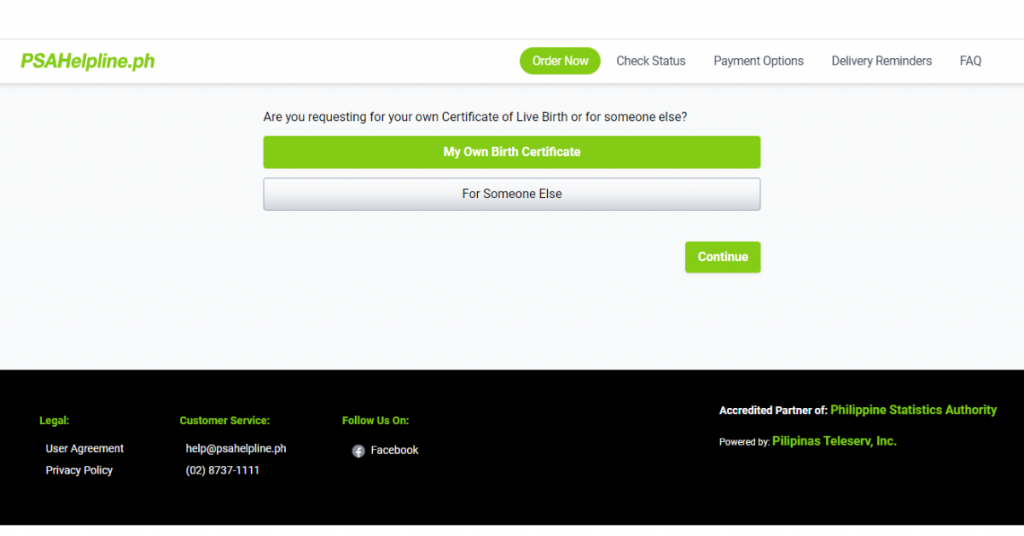 Step 5: Enter your personal details. Make sure to enter your name as it appears on your birth certificate.
Step 6: Enter your father's and mother's names.
Step 7: Enter your birthplace details.
Step 8: Confirm whether your certificate was registered late or not.
Step 9: Select a purpose for the request. Additional information may be needed depending on the purpose.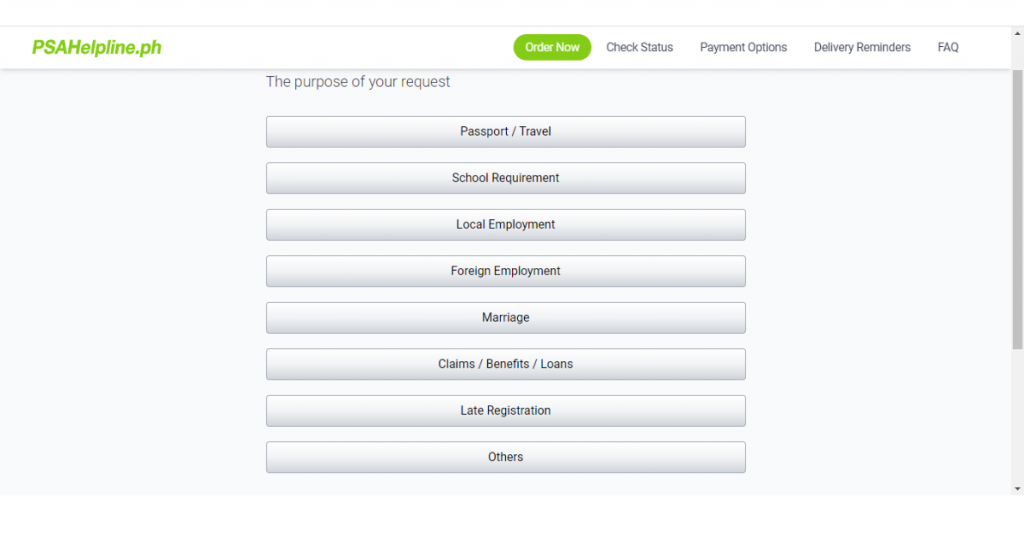 Step 10: Confirm whether there are legal proceedings previously done.
Step 11: Enter your delivery address and contact information.
Step 12: Review the information you have entered and select the number of copies you wish to request. Then confirm.
One copy of the birth certificate is Php 365 only and Php 420 for the CENOMAR, inclusive of the shipping fee.
Step 13: Choose a payment option.
The following are the available payment channels:
Credit Card
GCash
Paymaya
7-Eleven
Bayad Outlets
Palawan Pawnshop
Bancnet ATM
Dragonpay
Payment instruction will be given depending on what payment channel you will choose.

Your order reference number can be seen in the upper right corner of the payment page. You will also receive an email containing your order details. Once payment is done, you will receive a notification that the order is being processed. And another notification will be sent to you once your order is released and shipped. Then all you must do is wait for the certificates to be delivered to your address.

That's it. Super easy! It won't take much longer to request PSA certificates online.

For more information, you can visit the PSAHelpline FAQs page.
You may also reach them for any questions and concerns through the following:
E-mail: help@psahelpline.ph
Hotline: (02) 8737 1111
Facebook Messenger: PSAHelpline.ph
My experience: I ordered our certificates on PSAHelpline website last February 21, and received an email notification the next day that my orders were processed already and released the same day as well, February 22. The following day, February 23, I received an email again informing me that my orders were already handed out to their partner courier and were already being delivered. February 28, I finally got our certificates. In a span of a week with no hassle and trouble, my orders were completed. Amazing!
Have you tried requesting your PSA Certificates online, too? How's your experience?